Acer's Predator Projector gives space-short gamers 120 inches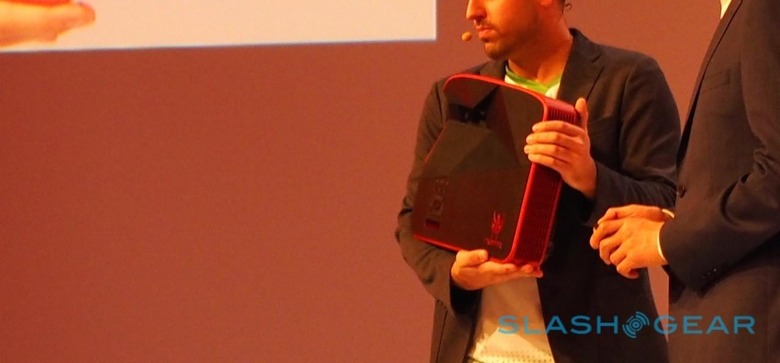 Acer's Predator gaming line keeps getting bigger, though the latest product has smaller spaces in mind. The Acer Predator Projector promises up to a 120-inch display for more immersive gaming, but using ultra-short-throw technology so that you needn't have a wide room in order to actually project it.
That's courtesy of a clever lens system on the top of the projector, which fires upwards rather than outwards like a traditional projector would.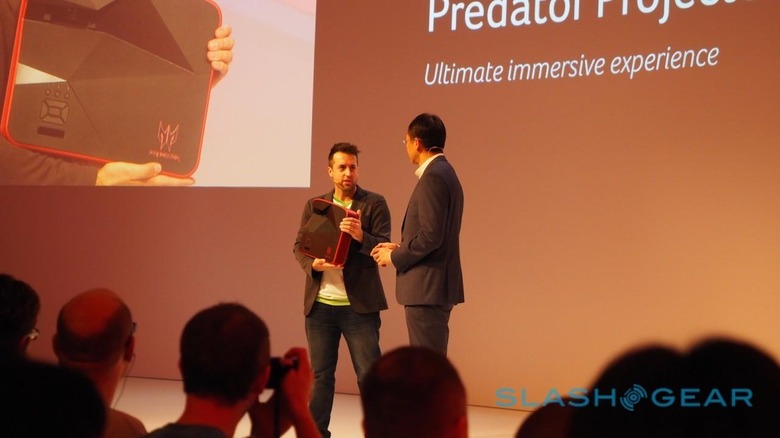 Ideal positioning, therefore, is almost right up against the wall you want to project on. Acer uses a laser projection system that needs only 50cm – about a foot and a half – in distance from the wall or screen.
As you can see from its on-stage appearance at IFA 2015, the Predator Projector is hardly pocket-sized, and in fact you'd need a pretty capacious bag to fit it in. Still, Acer is arguing that it's definitely portable enough to take between gaming venues, which seems fair.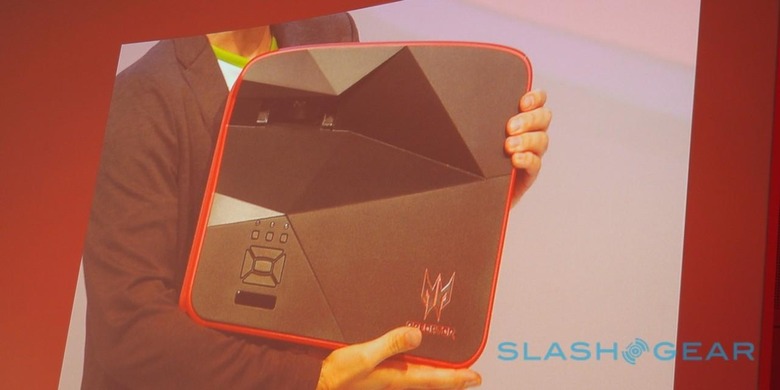 Resolution is 1080p Full HD, but beyond that Acer is playing specifications close to its chest. We'd assume the usual bevy of HDMI, component, and other inputs, however.
Pricing and availability are yet to be confirmed.