Acer Windows 7 Tablet To Use AMD Bobcat APU Confirm Insiders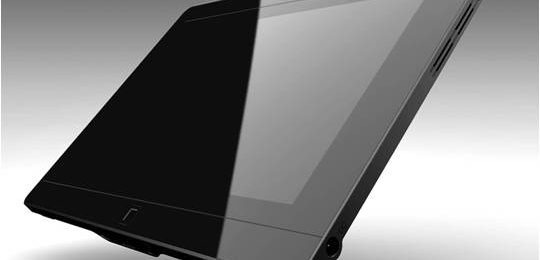 Acer was pretty miserly with hardware details for their 10.1-inch Windows 7 tablet earlier this week, but that hasn't stopped specifications being pieced together. According to manufacturing sources talking to DigiTimes, the so-far unnamed Acer slate runs AMD's C-50 Ontario APU, aka the dual-core Bobcat CPU, with integrated Radeon HD 6250 graphics.
There are also twin 1.3-megapixel webcams – front and back – together with integrated WiFi and 3G connectivity. The Bobcat chip consumes a mere 9W, which makes it AMD's best play for the low-power ultra-mobility segment that so far has been mainly fought over by Intel's Atom and ARM-based chips. Bobcat is tipped to arrive this quarter, though the Acer tablet isn't due until February 2011.