Acer V Nitro Black Series laptops gain 4K option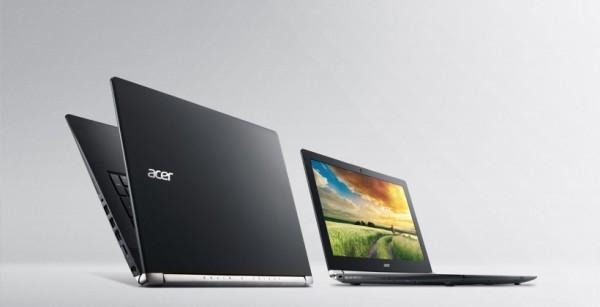 Back in late September we were introduced to Acer's V Nitro Black Edition Series of gaming-centric laptops. These machines came in two forms for those in the United States, both of them bringing Full HD 1080p resolution on displays measuring in at 15.6-inches and 17.3-inches, respectively. Those who need a display with a little more oomph will soon have a new option in the product lineup, the company revealed earlier this week: a 15.6-inch notebook with a 3840 x 2160 Ultra HD resolution.
Acer introduced the newest model yesterday, announcing the higher 4k resolution only for the smaller of the two previously launched notebooks. The higher resolution enables the laptop to better meet the needs of consumers who otherwise found the V Nitro Black Edition Series to be hearty enough: graphics designers, videographers, and even gamers.
Under the hood lies a familiar fourth-generation Intel Core i7-4710HQ quad-core processor, NVIDIA GeForce GTX869M graphics card, 16GB of RAM and 1TB of storage via an HDD (or 256GB via SSD), and dual-band wireless antennas for both 5GHz and 2.4GHz networks. This is the same hardware that is found in the two Full HD models revealed late this past summer.
There are four integrated speakers offering a total output of 8W joined by Dolby Digital Plus Home Theater. A personal cloud feature can be used, as well, via Build Your Own Cloud, more commonly shortened to "BYOC". The new 4K model in the lineup will launch later this month on an unspecified date starting at $1,499 USD.
SOURCE: PR Web