Acer V Nitro Black Edition Series gaming laptops arrive for the holidays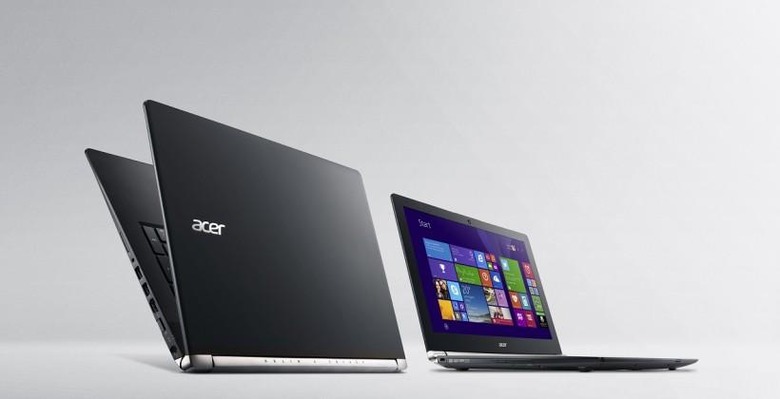 Acer has introduced two new gaming laptops in the US and Canada, both in the V Nitro Black Edition Series. With these machines come sleek yet serious designs, as well as specs that will meet the needs of mostly any gamer. The smaller of the two, the V 15, will arrive next month, while the larger V 17 won't be hitting shelves until November.
The Acer Aspire V 15 and V 17 Nitro Black Editions will be launching in time for the holiday season, with the former bringing a 15.6-inch display and the latter a 17.3-inch display. Both have a Full HD 1080p resolution, Intel's Core i7-4710HQ quad-core processor, and NVIDIA GeForce GTX 860M graphics.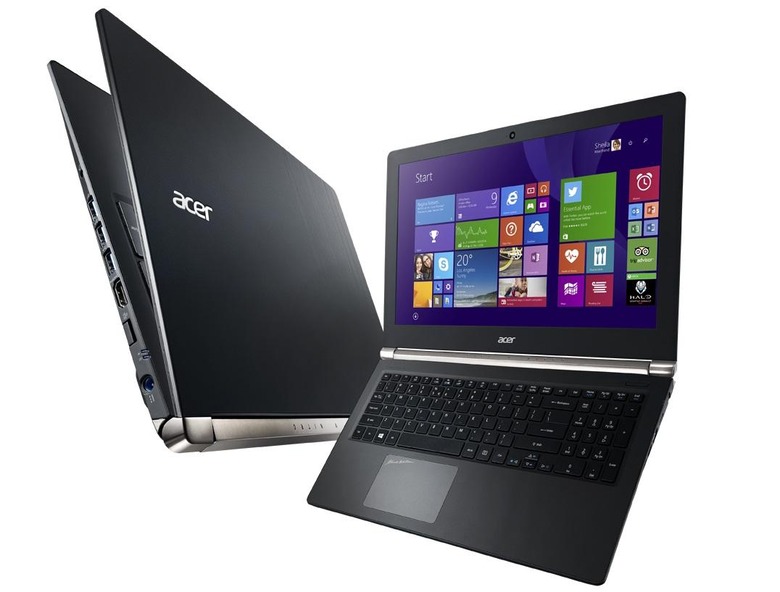 The smaller of the two features 8GB of RAM, while the V 17 has double that at 16GB. Likewise, the larger will feature a 1TB HDD and a 256GB SSD, while the smaller will have 1TB HDD with a 128 SSD option. Only the V 17 model will feature a Blu-ray optical drive, but both will have a backlit full-size keyboard.
Continuing with the shared specs, both the V 15 and V 17 will feature HDMI, Ethernet, a combo audio jack, Kensington lock, 3-cell battery, dual-band 802.11 a/b/g/n WiFi, Bluetooth 4.0, an SD card slot, 720p webcam, and Windows 8.1. Given their size differences, the V 15 will weigh 5.29lbs, while the V 17 will be heavier at 6.61lbs.
The V 15 model will start at $1,099 USD, being $100 USD more expensive if you get the 128 SSD drive. The V 17 will be priced at $1,499 USD.