Acer TravelMate X313 convertible "Ultrabook" stretches limits on the name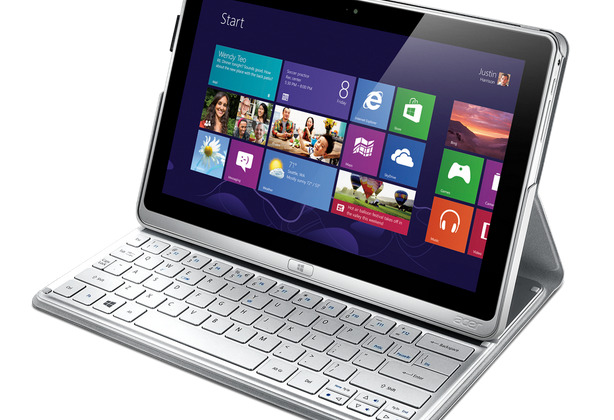 So you say you've seen every single different kind of Ultrabook there is to see, yes? Acer disagrees with you – here in the Acer TravelMate X313, you've got a tablet that works with a dock and a keyboard case as well as an 11.6-inch display with extreme scratch resistance. This device builds on the legacy of the similar-looking Acer Iconia W7 and the more recent Acer Iconia W3, that being the first Windows 8 tablet on the market with an 8.1-inch display. The style says similar, the innards earn a big beef-up.
Of course the device the Acer TravelMate X313 most replicates is the Acer Aspire P3, bringing on a build so similar you'd easily mistake one for the other in a dark alley. The TravelMate X131 also works with more than one build these being the TravelMate X313-E and the TravelMate X313-M. The heftier of the two works with an Intel Core i5 processor while the other will work with an Intel Pentium 2129Y.
Both iterations of the TravelMate X313 will work with a 1366 x 768 pixel display with two options for internal storage, those being 60GB or 120GB – massive, the both of them! You'll find prices reflective of the sizes and builds, with Euro availability starting at the end of September starting at 999 Euro or $1381 USD. Availability inside the USA is yet unknown.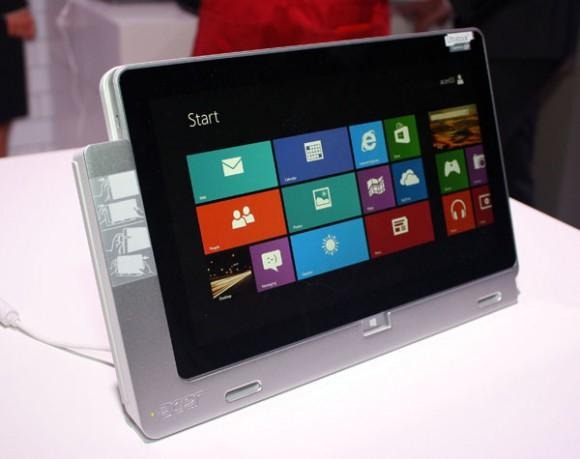 The image you're seeing here of the device docked in a dock not yet fully detailed by Acer was taken by NetbookItalia at an event held by Acer in Amsterdam. Though these devices will be marketed worldwide, they will indeed be coming to the USA sometime soon.
The whole lot runs Windows 8, if you didn't already guess, and will be joined by a rebooted series of TravelMate P notebooks this upcoming season as well. You'll find the P255, P455, and P645 returning with boosted specifications from top to bottom – starting at the processor. Pricing on the TravelMate P notebook lineup will start at $742 and run all the way up to $1554 USD.