Acer T272HUL joins Ultra-High Resolution Display trio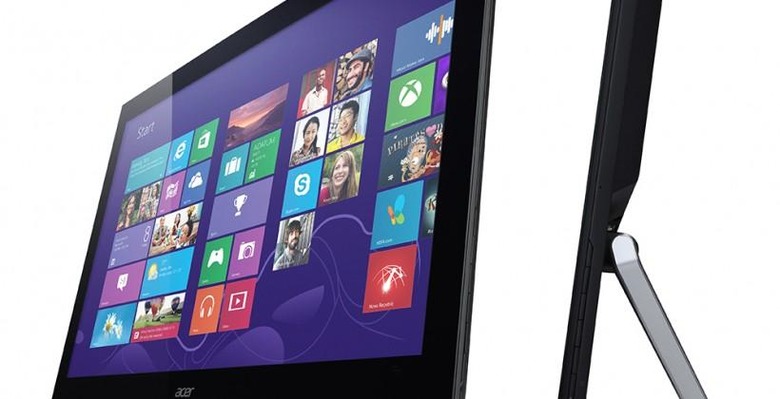 The Acer T272HUL Ultra-High Resolution Display is one of three new such IPS LCD monitors hitting the market this year, each of them working with well-above-average high-definition collections of pixels up front. Each of the three works with either a 27 or 29-inch panel and the whole lot sees 178 degree viewing angles both vertically and horizontally. While the T272HUL works with full 10-finger touchscreen capability, the two remaining monitors are aimed at the professional world – the world that doesn't necessarily have a need for touch.
The T272HUL works with a 27-inch WQHD display (that's a full 2560 x 1440 pixels, mind you), with a full Windows 8 compliant design. This device works with a cool 1.07 billion colors and Acer-touted 5ms response time and is mounted on an asymmetrical stand which offers a tilt of 30 – 80 degrees. On its back, the Acer T272HUL works with VGA, DVI, HDMI, and a USB 3.0 hub – that's 1 up, 2 down.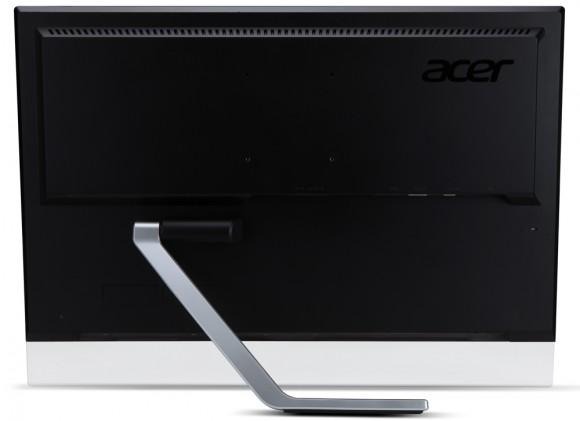 Meanwhile the B276HUL & B296CL displays from Acer are aimed at the workplace – the high-powered pixel-dense display-loving workplace, if you please. In the Acer B276HUL is a 27-inch screen with WQHD 2560 x 1440 resolution while the Acer B296CL works with a 29-inch screen and a 2560 x 1080 resolution. So the larger display has slightly fewer pixels on its short side, but the same amount horizontally – it'll be ever-so-slightly less dense than the smaller monitor.
Both of these non-touch monitors work with venting integrated into their grooves for a sleek, simple design, complete with cable management in mind. There's also a lovely little storage tray for office items and a magnetic surface along the bottom of each of the monitors' bases.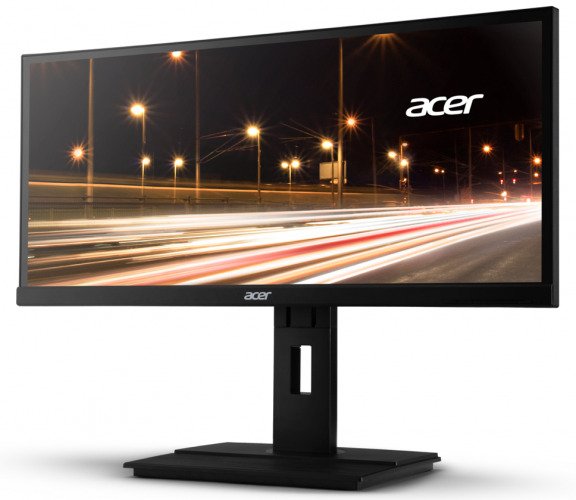 Both monitors work with what Acer calls an ErgoStand, made for easy adjustment, complete with VESA compliance with an easy-release button for changing from stand to wall-mount. Both monitors can be pivoted 90 degrees clockwise and are able to be tilted from -5 to 35 degrees back in their higher position and from -5 to 25 degrees in their lower position. Both of these monitors work with DVI-D (dual link), 2x HDMI in, DisplayPort, and a USB 3.0 hub (1 up, 4 down).
While the T272HUL is said to be available by late August for MSRP $999 USD, the second and third monitor mentioned in this article are both available right this minute for prices starting at $599 USD. Sound like a set of winners to you?