Acer sues former CEO over non-compete agreement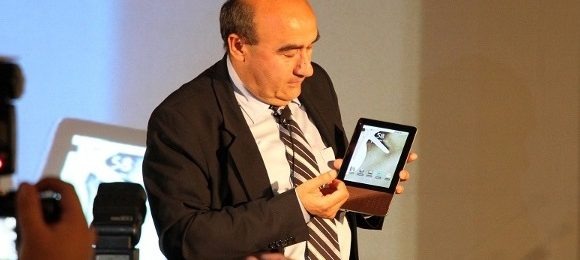 Acer has sued former CEO Gianfranco Lanci, alleging that the exec breached a non-compete clause when he left the firm in 2011 and took a position with Lenovo. Lanci's role at Lenovo is as a consultant focusing on assisting the computer firm to build itself as a consumer brand, something that Acer obviously believes oversteps the mark.
Lanci left Acer in March last year, reportedly over disagreements around product strategy. He and the Acer board "placed different levels of importance on scale, growth, customer value creation, brand position enhancement, and on resource allocation and methods of implementation" the official statement claimed, with insiders indicating Lanci wanted to put more emphasis on mobile products such as phones and tablets.
"Gianfranco brings years of expertise and insights to Lenovo that will help us strengthen our growing global consumer business" Lenovo CEO Yuanqing Yang said of Lanci's new role last year, though Acer apparently wanted him to keep those insights to himself. The Chinese firm has ambitious growth plans for 2012 and beyond, dependent on building more of a footprint outside of the enterprise market it has historically seen success in.
Neither Lanci nor Lenovo have commented on the lawsuit, which Acer has submitted to the Italian courts.
[via Google+]