Acer Smartphones Might See 2009 U.S. Release After All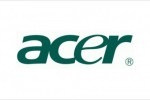 We reported to you earlier today that Acer was being forced to push back the release date for their smartphones in the U.S. due to problems with the carriers until 2010. However, we've just received word that we might see smartphones from the company this year after all.
Erin Davern, Manager of Media Relations of Acer America, notified us that there still is a potential for an Acer smartphone to make an appearance in the U.S. Specifically, a Q4 2009 launch is still possible.
We don't know much more than that, but apparently the company is still working out their plans for the rest of the year, so nothing is set in stone just yet. However, we will be sure to keep you informed once we find out anything further.