Acer projectors drop in detecting ambient light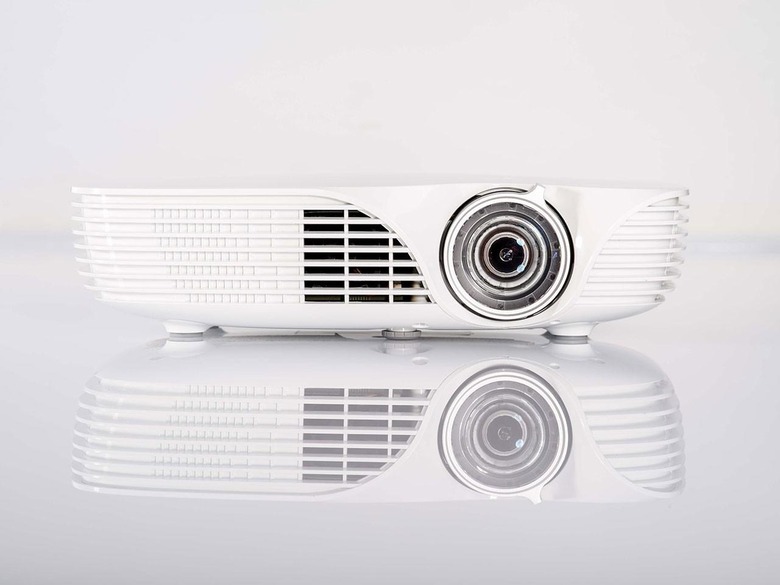 The Acer K138ST is a unique piece of work. It's a short-throw projector aimed at the sort of person who brings their projector with them at all times. It has built-in speakers, extremely bright lights inside, and is ready to roll with ambient light sensing to contribute to smart adjustments at any time. It's small enough to fit in your backpack if you really want to be a traveling projectionist. This little beast is just one of three new projectors revealed by Acer this week in New York City.
Acer's K138ST brings "short throw" projection with LED light. This projector is smaller than a sheet of A4 (letter sized) paper (L x W), this projector weighs in at 1.7lbs and has built-in DTS sound.
Inside is an intelligent ambient light sensor that allows the projector to optimize image brightness and color saturation based on ambient lighting conditions.
Acer also announced the Acer U5320W ultra-short throw projector was also announced with the ability to be placed as close as 23cm (9.1-inches) away from its projection surface.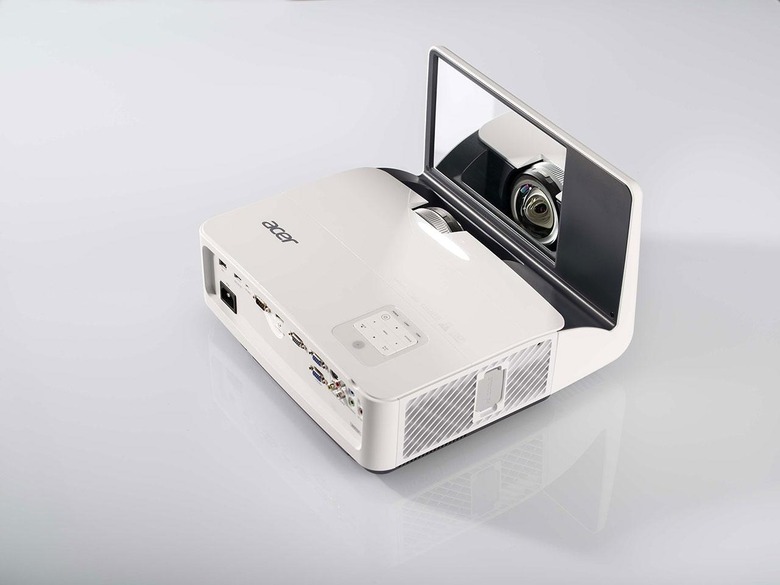 It works with a mirror to project VERY close to your chosen surface – smooth!
This projector also has built-in speakers and can work with the "Acer SmartPen II," allowing on-screen writing for the classroom.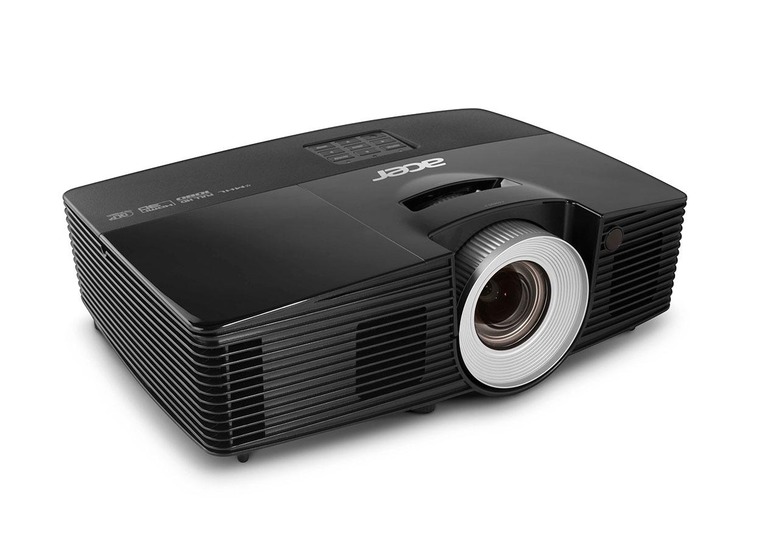 There's also a more generally high-end projector coming in the Acer P5515, with built-in speakers and the makings of a top-notch projector for mid-sized meeting rooms.
Pricing for these projects start at $999 (699 Euro), 1,199 Euro, and 999 Euro respectively. The K128ST will be available in North America in June, while both of the first two projectors on this list will be in EMEA in June as well. The P5515 will be in EMEA in May.