Acer Predator Triton 900 Hands-on: Flipping out on gaming excess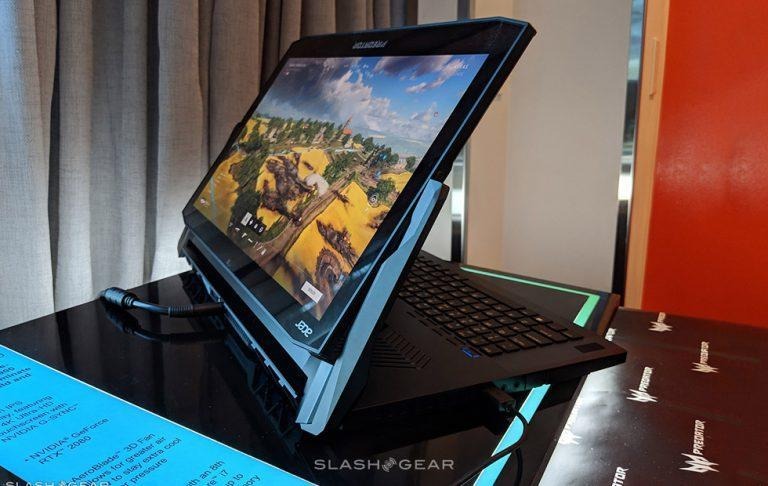 We got the chance to get up close and personal with the Predator Triton 900 this week at CES 2019. This Acer-made computer brings gaming power with a robust (read: not made just to be thin and light) laptop with a transforming appearance. The display does a flip. Instead of being relegated to one open position, this laptop flips on a hinge and locks in in several different positions, making it an ideal candidate for one serious gamer's mobile-yet-PC gaming rig.
The Predator Triton 900 comes with a secret pop-out pocket on its left side. In that pop-out pocket, the company's including a USB dongle so that one can easily utilize a wireless Xbox One controller. In our hands-on experience we saw only the wired version – which is essentially the same in close quarters anyway.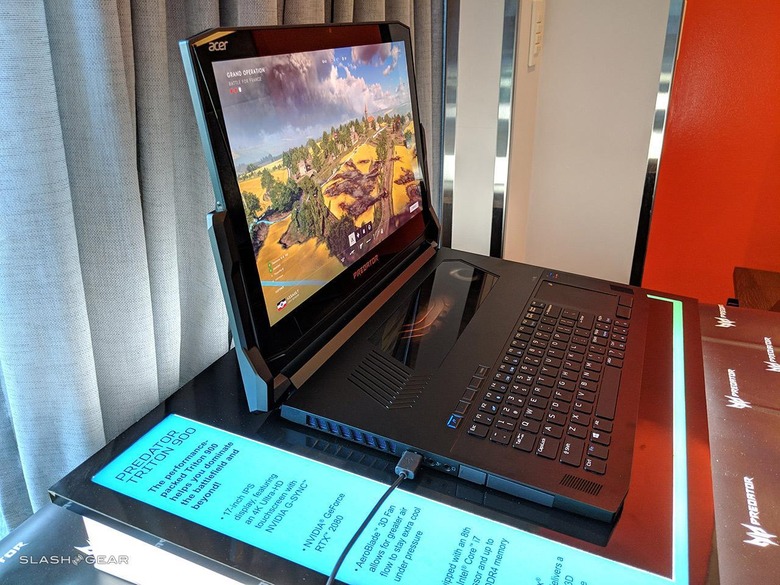 With this laptop, one can play all sorts of games whilst out and about. The display can fold up like a standard notebook, out and forward (just over the keyboard), flipped back (with the entire device turned backward, keyboard facing away). It's basically a mobile display with which a user can play top-tier PC video games with top-tier (mobile laptop) power.
In the Predator Triton 700, Acer put the touchpad above the keyboard. This was interesting, to be sure, but in the end not quite what most laptop users wanted in a new design. Not when they've only ever been using a touchpad down below. As such, this new Triton 900 has the touchpad a LITTLE closer to its most standard position – now its out on the right side of the keyboard.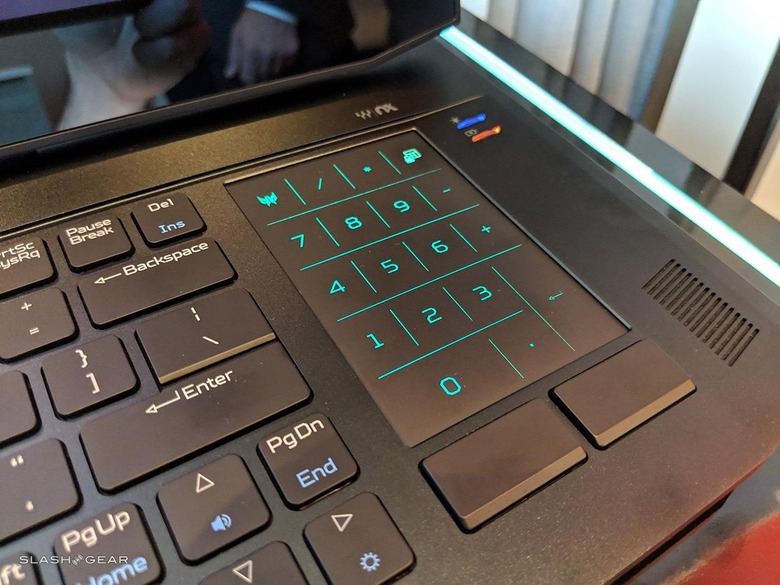 The touchpad can double as a number pad when the user does so desire it, with the lit keys revealing themselves only when the buttons are activated. Of note: This isn't a display, it's a pre-configured set of lights for these keys specifically.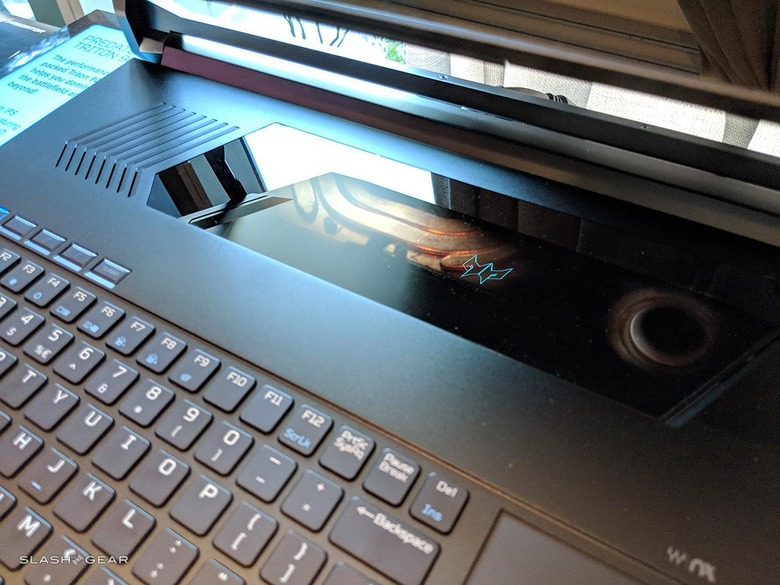 Above the keyboard you'll find some Gorilla Glass with a couple spots completely transparent, revealing the cooling components and other innards under the hood. One of these new components is a redesigned fan. Acer had a couple examples of fans from products out for us to take a peek at here – look at the detail!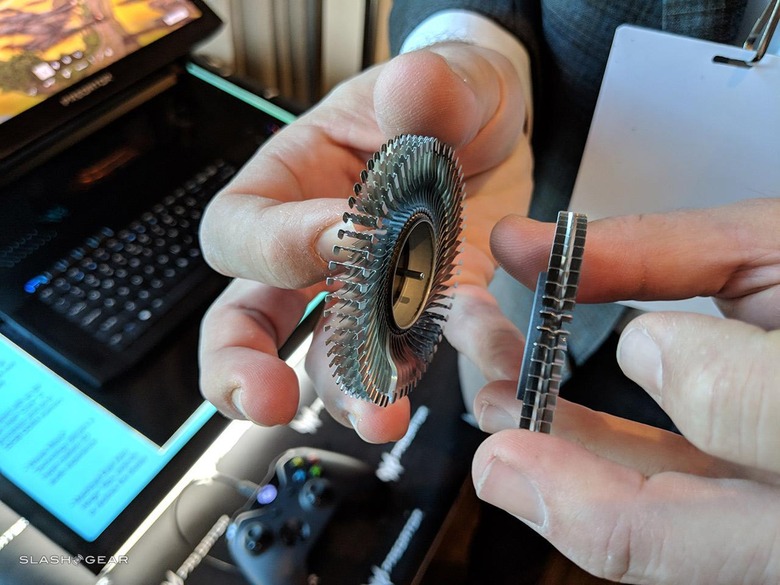 This notebook is huge – but it features attention to detail that's rarely seen in a gaming notebook. Acer designed these fans for their gaming laptops, and made ultra-miniature changes (gen to gen) to the way the fan blows air with this model. It's details such as this that make this notebook feel like its designers really put in the deep-dive work, and in turn make a laptop worth the end consumer's time and effort.
This laptop is not inexpensive. The base model will set you back a cool $4,000 USD, right out the gate, and Acer's got a variety of gaming notebooks and configurations available right this minute as well. The Predator Triton 900 will be made available in March of the year 2019.
Model: PT917-71 Acer Predator Triton 900
MSRP: $3,999
Availability: March
Display: 17.3-inch 4K IPSG-Sync
CPU: Intel Core i7-8750H
Graphics: RTX2080 8GB GDDR6
Storage: 1TB NVMe PCIe SSD (2x 512GB RAID-0)
Size: 0.94 inches (height)