Acer Predator Gaming Projector is Five Thousand Dollars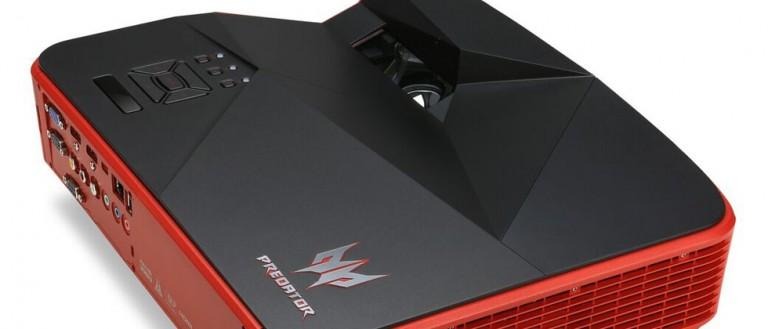 What can a projector do that makes it worth a cool five thousand dollars? Acer aims to answer that question with the Predator Z850. This is a Gaming Projector, a device that works with "ultra-wide HD laser projection" and a design that landed it as an official CES 2016 Innovation Award Honoree. It can throw images that are super high quality an extremely short distance (that's something you want if you have a small room, which you do), and it's very, very bright. Is it all enough?
What could you possibly need that would drive you to purchase a five thousand dollar projector? This device works with a projection space at a ratio of 24:9. It's ultra wide. It's wider than you'll likely need! But what good is that if you're just going to have to put the projector in the biggest room in your home – likely your living room?
That's just crazy! You want that projector in your basement lair. That room is tiny.
As such, this projector works with mirror-less "ultra-show-throw" technology that allows the user to project images as little as 18.5-inches from the screen. That's very close. Other projectors can project light that close, sure, but the resulting projected space is too small to use.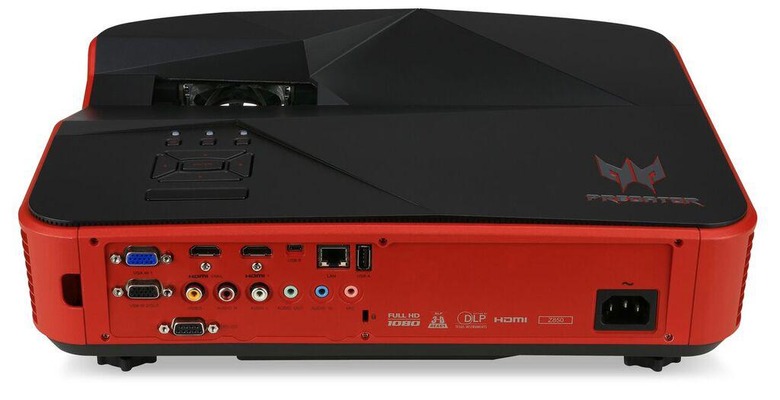 This Predator projector's projected image is up to 120-inches wide from as little as 18.5-inches from the screen.
The projector works with laser illumination technology and is crazy bright, too, at 3,000 ANSI lumens. That's bright. It's extremely bright. Brighter than you'll need.
You'll be able to project at full HD – that's 1080 x 1920 – either wired or wirelessly.
Look monumental enough for you? We'll have the link to the product as sold online by Acer soon – stick around!