Acer MID patent suggests upcoming mobile device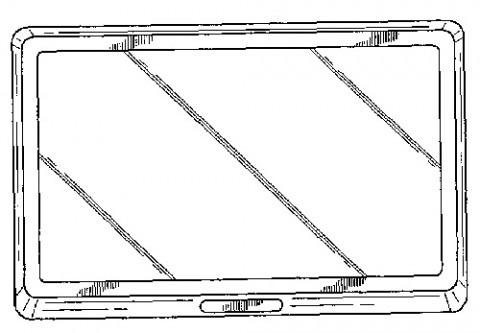 Speculation has begun to mount that Acer is planning the imminent announcement of a MID (mobile internet device), after a recently-revealed patent application confirmed that the company is considering such a handheld.  The patent, which covers the "ornamental design for a mobile internet device" and was filed in December 2007, suggests a full-touchscreen interface with minimal screen bezel and hardware controls.
Since the patent only covers the physical design of the MID – and quite sparsely at that – the actual hardware involved is left to speculation.  A reasonable assumption would be one of Intel's Atom processors, given its success in the Acer Aspire One netbook, paired with what will likely be a resistive touchscreen, WiFi, Bluetooth and perhaps some form of mobile broadband connection.  Acer's recently-announced 10-inch Aspire One netbook will eventually have both 3G and WiMAX connectivity options.
Mobile Internet Devices are yet to achieve the market familiarity of netbooks, not least from a combination of consumer confusion and uncertainty about companion devices in general.  They usually have around 5-inch touchscreens and often a Linux-based OS, and are focused on accessing the desktop internet while on the move.
[via Engadget]