Acer M900 Windows Phone 7 plans tipped by Microsoft manager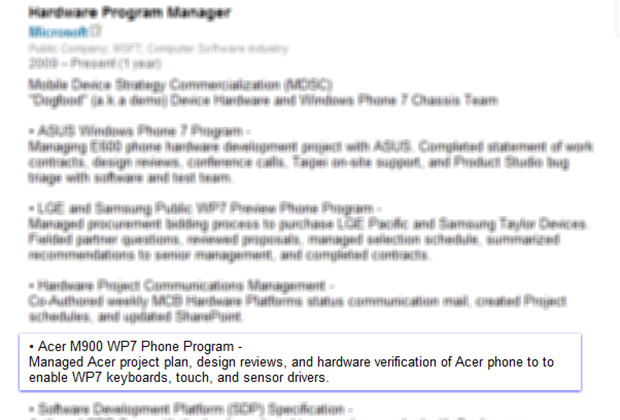 A LinkedIn profile for a Microsoft hardware manager has seemingly tipped Acer's plans to create a Windows Phone 7 device.  According to the profile – which has been kept anonymous by wmpoweruser's source – the employee took part on the so-called "Acer M900 WP7 Phone Program", which involved the "plan, design reviews and hardware verification of Acer phone to to [sic] enable WP7 keyboard, touch, and sensor drivers."
The reference to the M900 is a curious one; the original handset to bear that name was a little-loved Windows Mobile 6.1 smartphone with a slide-out QWERTY keyboard and touchscreen that launched back in February 2009.  It remains to be seen whether Acer's new device is a refresh of that original M900, keeping the physical 'board and 3.8-inch WVGA display, or merely uses the same name.
[via IntoMobile]