Acer LumiRead to make IFA debut: €250 pricetag rumored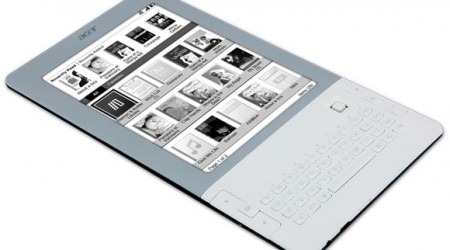 Acer's LumiRead ereader will make its official debut at IFA 2010 next week, according to Lesen's sources at the company, with a commercial launch – in Germany at least – following on in September.  As with the Amazon Kindle, a second source suggests, the LumiRead will come with free 3G access to download new ebooks, and a sticker price of around €250 ($318).
That's considerably higher than what Amazon and the rest of the ereader market leaders are offering their devices for.  Acer are hoping to differentiate themselves with their ISBN-scanner, which can be used to build up a wish-list of titles owners intend to buy in the future.
So far, Acer are only confirming the LumiRead's IFA presence, not pricing or availability, but sources claim at least one large German retailer is ramping up for a commercial release.  We'll be at IFA next week, to see how well the LumiRead holds up to Amazon's offerings.