Acer Liquid S1 brings 5.7-inch self-proclaimed "phablet" to market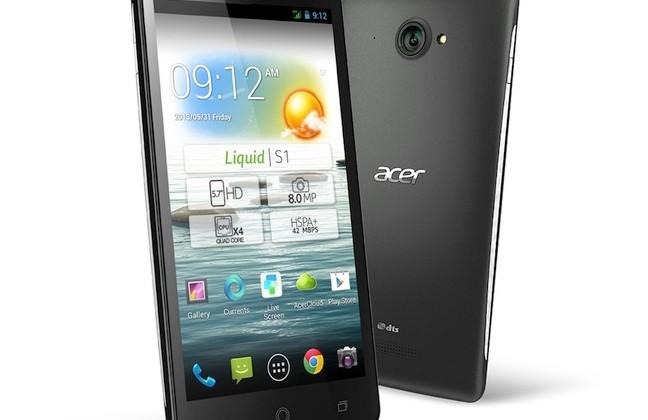 This week the folks at Acer have revealed several new Haswell-toting computers and a surprise entry in the mobile world: a brand new "phablet". This Acer Liquid S1 delivers what Acer itself refers to as a phablet form-factor, bringing a 5.7-inch display with HD 1280 x 720 pixel resolution. Inside is a near-vanilla (but not quite) Android 4.2 Jelly Bean experience with a quad-core Mediatek processor and 1GB of RAM. This machine is meant to embody Acer's aim to reach the cloud with a rather unique entry into the handheld mobile environment.
This device is being pushed with AcerCloud Docs, allowing documents and files of many different formats to be sent to, viewed, and edited from the smartphone itself. This device also works with wireless display an print features that'll be ready to roll with 4th generation Intel Core (Haswell) features – WiDi being one of them.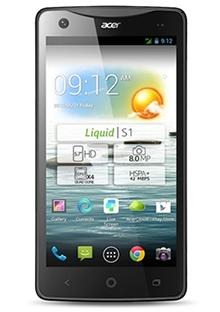 One of the more unique features in this phone on top of Android is a "Float User Interface". This feature has the user press a key that brings up a "Float Apps" shortcut – from there they'll be seeing apps on a transparent screen floating above whatever app is open. With this function you'll be able to work with a limited number of apps that can be open an used above your main app in a sort of "ghost" mode: maps, calculator, notes, and your main camera.
There's also a Float Caller notification that allows a mini-window to appear. From this mini-window, the user is able to take the call, dismiss it, or reply to it with a quick message.
This device works with a front-facing camera with an 88-degree wide viewing angle, a 24mm lens, and button-less shooting – saying "cheese" will take a snap. Entertainment features include Studio Sound with DTS technology, live sharing with Acer's 2-way Live Screen app, and HD streaming and playback for video and photo display.
This machine works with 8GB of internal storage but has a microSD card slot for 32GB storage expansion, and the whole device is right around the size of the Samsung Galaxy Note II.
This machine is currently appearing with Bluetooth, Wifi, and 3G connectivity, which means it's not necessarily going to be hitting the USA any time soon. The functions, on the other hand – we can dream! You'll be seeing this machine in the UK, Germany, the Netherlands, Ukraine, and Russia for right around 329 Euro, or $430 converted USD.