Acer Liquid A1 hits FCC with AT&T 3G support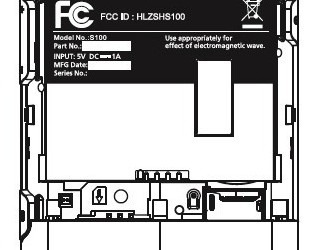 Only the other day we were watching the Acer Liquid A1 – the company's first Android smartphone – being joyously unboxed in a couple of videos, and now there's talk of the handset landing on AT&T at some point.  The Liquid A1 has been spotted running through the FCC's gauntlet of wireless testing fire, complete with support for the 850 and 1900 bands.  They just so happen to be the 3G frequencies AT&T use in the US.
Now there's no official word from either Acer or AT&T, and of course the FCC has no say in the matter either, so we're just speculating about the Acer Liquid's eventual carrier destination.  However AT&T are yet to release an Android device, and with their rivals in the US beginning to gather momentum with the platform we wouldn't be surprised to find that they were shopping around.
The Liquid A1 has a 3.5-inch WVGA capacitive touchscreen, 1GHz Snapdragon processor (underclocked to 768MHz), WiFi and GPS, and runs – currently – Android 1.6.  There's also a 5-megapixel camera with autofocus and a few of Acer's adaptations and tweaks to streamline the standard functionality.
[via Unwired View]