Acer Liquid A1 gets previewed: speedy Android but little customization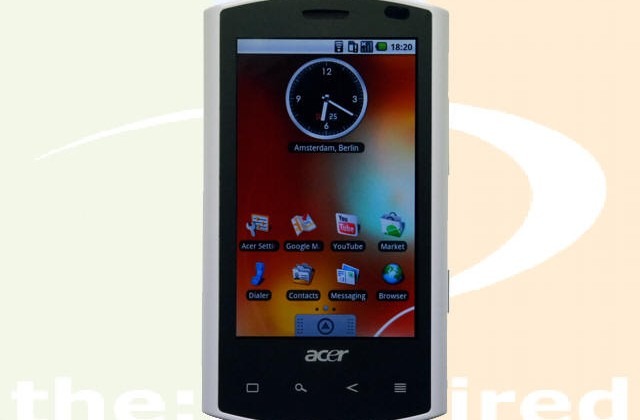 The Sony Ericsson XPERIA X10 may have been making the Android headlines this week, but it's not the first smartphone running Google's open-source OS to pack a Qualcomm Snapdragon chipset.  That honor goes to the Acer Liquid A1 – though the company have apparently underclocked the CPU to 768MHz – set to be the first Snapdragon Android phone to reach consumers' hands.  Arne from the::unwired has been playing with the Liquid and has put together a "preview" review.
We're still not entirely convinced by the Acer's physical design, and we wish they'd done more to the smartphone's UI too.  Arne gives them credit for bundling the excellent RoadSync Exchange client  - which goes some way to making up for their choice of Android 1.6 rather than 2.0, which has native Exchange support – along with some of their own apps for streaming media, improved local media control and social networking.
In the end, the Liquid A1 scores highly for its performance and its stability, though it lacks some features many consumers might reckon are becoming essential: an LED flash, for instance, and an integrated Twitter client.  It's expected to hit shelves across Europe within the next few weeks.