Acer Iconia W4 8-Inch Tablet Readied For Release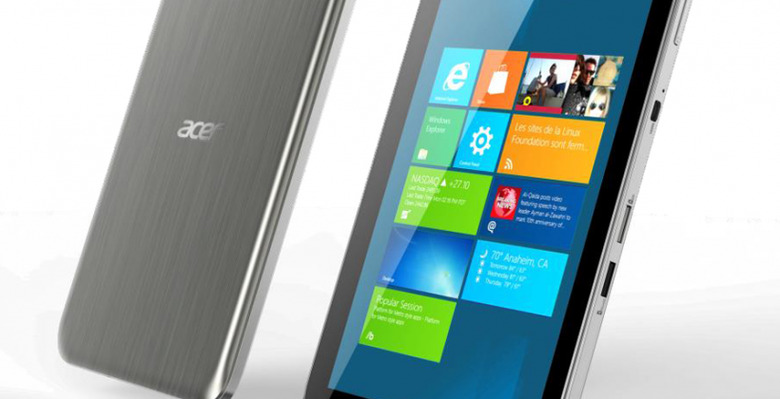 There's a new 8-inch tablet well on its way to market with Acer's name on it, bringing with it Intel Baytrail technology to boot. This is the Acer Iconia W4, sporting an Intel Baytrail Z3740 processor, Intel HD graphics (Generation 7, Baytrail), and Windows 8. This device works with an 8-inch display with 1280 x 800 pixel resolution.
This device's display works with LED-backlit IPS LCD technology and sits atop a 10-point touchscreen panel. This device weighs in at a cool 15.2oz and has a collection of ports that sits it aside the newest and best in the field. These ports include a microUSB port for charging, micro-SD slot for memory expansion, headset and line port for a headphones and mic, and a microHDMI out port.
This machine works with 802.11 a/b/g/n wi-fi connectivity, 2GB RAM, and it measures in at 5.3 x 8.6 x 0.4 inches total. Inside you'll be working with an accelerometer, single microphone, front-facing camera at 2 megapixels. It'll also have a back-facing camera without LED flash and with 5 megapixels of photo-taking punch.
According to some early listings of the device, this machine will likely be appearing at the end of January 2014 with a price at or around $379.00 USD. That's for the 64GB internal storage size model, while it's likely at least one smaller edition will be available at some point as well (32GB, with a suitable price too).