Acer Iconia Tab B1 pops up again in new images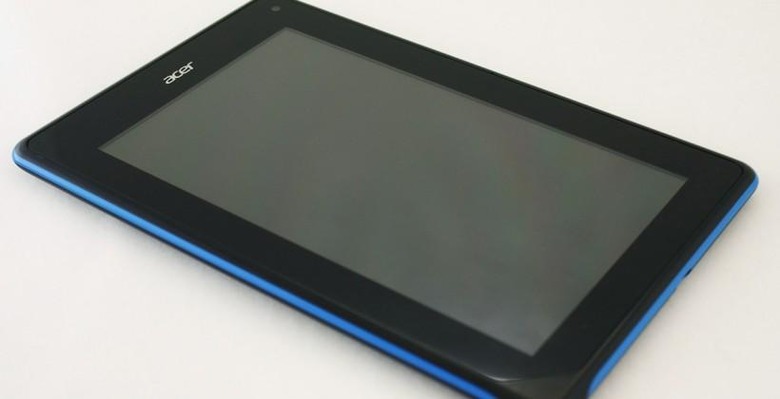 The Google Nexus 7 kind of turned the tablet market on its head by offering a reasonably powerful slate for only a fraction of the cost of other tablets. Unsurprisingly, we've been hearing rumors that other manufacturers will follow Google's lead in 2013, offering their own inexpensive tablets to try to win over the budget crowd. One company rumored to be launching a wallet-friendly sometime in the future is Acer, with its Iconia Tab B1.
We've heard nothing official come from Acer, but that doesn't mean there haven't been leaks. This latest leak comes from Bulgarian site Tablet.bg, which apparently managed to spend some up close and personal time with the rumored tablet. Along with these images come a list of specs, and from the sound of things, it seems that the Iconia Tab B1 will still be relatively powerful despite its expected $99 price point.
With the Iconia B1, we'll supposedly have a MediaTek dual-core processor, 512MB of RAM, Android 4.1 Jelly Bean, and 8GB of internal storage. Group those with a 7-inch screen displaying at 1026 x 600 resolution, and it's immediately clear that this isn't going to be the most powerful tablet under the sun. It'll be far from it, in fact, but that's okay if it comes with a price tag of $99 – people who aren't looking to spend an arm and a leg on a tablet don't need the absolute best hardware, they just need a tablet that has hardware powerful enough to get the job done. It sounds like that could be the Iconia B1.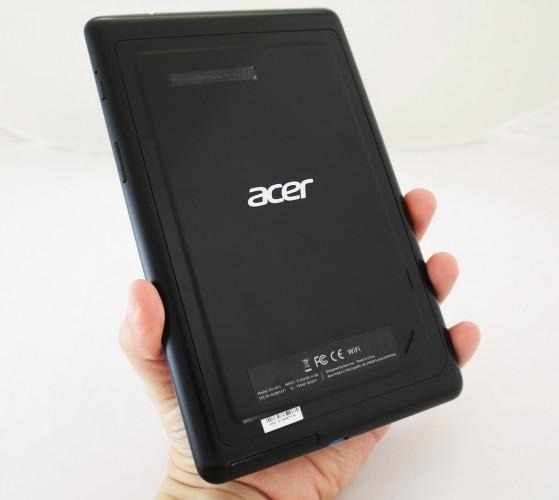 For now, we wait. We're not sure if Acer is planning to launch this in the US, but we wouldn't be too surprised to see something similar eventually. Perhaps we'll get to take a gander at CES 2013 next week? We'll find out soon enough, so keep it here at SlashGear for all of your CES 2013 news!
[via Android Community]