Acer Iconia B1 tablet leaks to under-cut the fabled $99 Nexus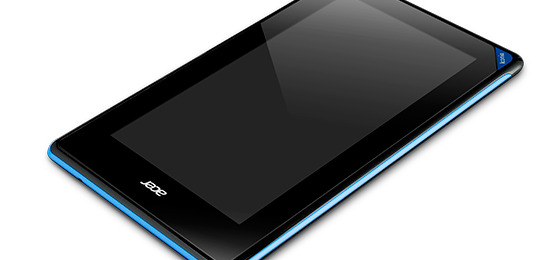 It's time for the $99 USD tablet war to commence, ladies and gentlemen, and you know good and well that a fast-paced company line Acer isn't going to be left out in the cold: behold, the Iconia B1. This machine has been leaked this week with the full name Acer Iconia B1, a 7-inch tablet that looks in its rendering images to be extremely similar in styling to the original Barnes & Noble NOOK. This machine is, on the other hand, being shown in full-color renderings as well with a little home-button-style corner that replaces the area that the NOOK "loop" sits, this perhaps showing the true nature of the final product.
This tablet will more than likely be revealed in early 2013 either at CES 2013 or MWC 2013 – both of which SlashGear will, of course, be covering will bells on. Acer has been known to bring many different sizes of tablets to the market and a new iteration looking like what we're seeing here is entirely believable given their past executions and the market today. Today's leak includes an FCC listing as well as a couple of, as mentioned, full-color photos.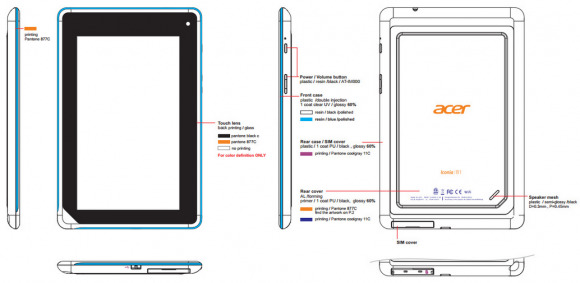 This machine has a Mediatek processor inside with dual-core CPU action and 512 MB of RAM. Inside you'll also find 8GB of storage and a microSD card slot for memory expansion. This Acer amalgamation of excellence will be coming with Bluetooth 4.0 as well as GPS and will likely be running Android 4.1.2 Jelly Bean when it's revealed.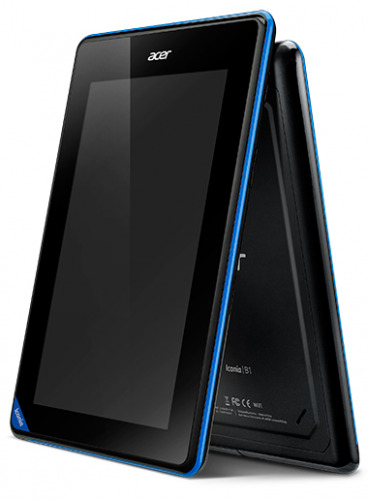 The temperature of the tablet war today dictates that this beast will be going up for battle with the likes of the ASUS $99 tablet and the Google Nexus 7, not to mention the iPad mini. In a price war it would seem that the Android masses are coming up quick with the consumer products the public wants – less power under the hood for a much, much lower cost than ever before. We'll see more soon!
[via PhoneArena]