ACER Iconia Tab A501 With AT&T 4G Hands-On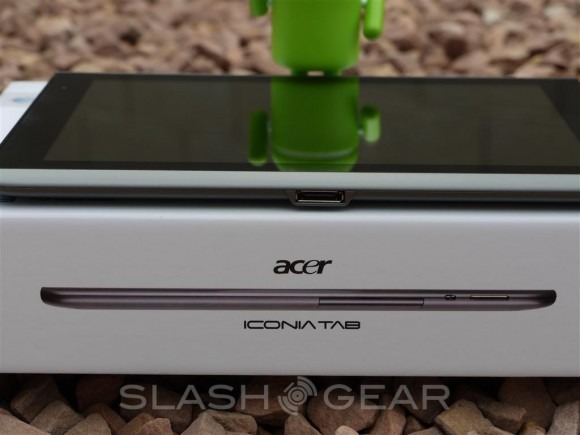 Say hello to the newest 4G Android tablet, the ACER Iconia Tab A501. What we have here is the twin brother to the popular Tab A500 yet this bad boy has been treated to some AT&T 4G love. Before we get ahead of ourselves I'll start by mentioning this is not 4G LTE, instead it features AT&T 4G HSPA+ speeds. We might not have LTE but she cruises along just fine, that and the dual-core NVIDIA Tegra 2 processor helps. Read on below for our first impressions and some hands-on video.
The ACER A501 might not be as thin or light as, say, the Samsung Galaxy Tab 10.1, but it does offer a few unique features that the Galaxy Tab and a few other tablets don't. Everyone should be well aware of this tablets spec sheet but just in case we'll go over what's under the hood before getting to the video.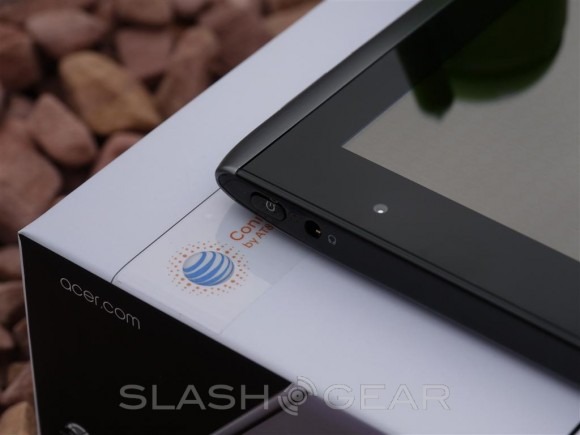 We have Android 3.0.1 Honeycomb out of the box, a 10.1" 1280 x 800 resolution display, NVIDIA Tegra 2 dual-core 1.0 GHz processor, 1GB of RAM, 32GB internal storage, AT&T HSPA+ 4G connectivity and more. Then like most tablets we also have a 5 MP shooter on the rear with LED flash, 2MP up front for video, and a host of inputs and connections for all your various needs.
Like mentioned above, it might not be the thinnest nor the lightest but the input options make up the difference. We have a dock connector on bottom as seen in the photo up top, as well as full sized USB, micro-USB, and micro-HDMI pictured below. Then your usual power/wake and volume rockers and screen orientation lock. We have a full in-depth review of the twin brother the ACER A500 you can see here for more details. This is about the AT&T 4G so I've gone ahead and ran a few speedtests and I'll post those below.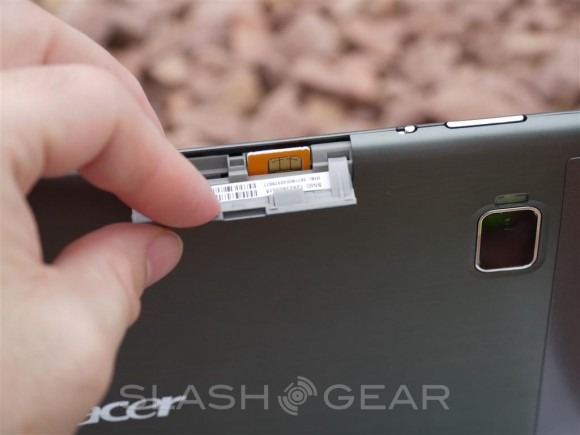 Powering this device we have AT&T 4G connectivity but sadly it's only the HSPA+ and not the next-gen LTE networks. While this may be a deal breaker for some I've noticed reasonably decent speeds that rival almost every other carrier except for that of Verizon and their LTE of course. I have however noticed that since this is not the new LTE network, and is the very capable and wide reaching HSPA+ network I've had zero issues having service everywhere I go, and I always have a full chart of network bars. My Galaxy Tab with Verizon 4G LTE didn't have that same luxury as they are still slowly expanding that network.
4G performance was pretty stable and reliable, I've yet to see it switch between two different types so I've not had a single hiccup with anything I've done thus far. Speedtest results were about average and I'm getting around 3500 kbps down and sadly the upload speeds are the weakest link. Overall browsing seems stable, fast, and almost as quick as Wi-Fi and the AT&T network seems to be holding its own very well.
We'll get deep into the product, hardware, software, and performance in our full review so for now I'll tease you with a few 4G speedtest results posted above and leave it at that. Feel free to look over the gallery below as well as my full hands-on and unboxing video. Check back soon for our full review.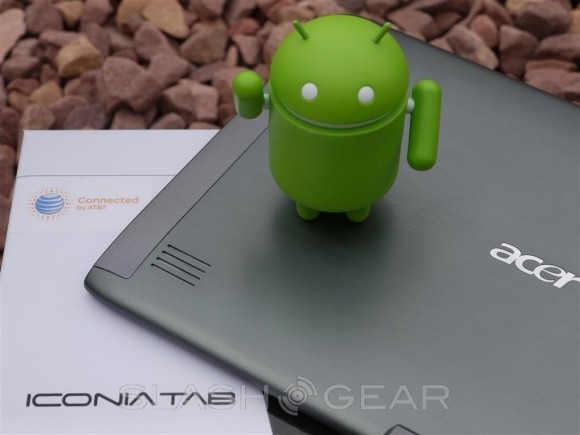 ACER Iconia Tab A501 hands-on video
[vms a77191791390c3eb19fe]