Acer Iconia A3-A20 to sport a sleek new look, MediaTek inside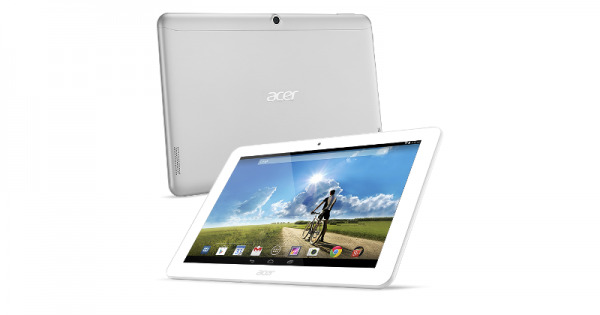 Acer is set to give its 10,1-inch tablet another chance at life. Probably heading to IFA 2014 next month, the Iconia A3-A20 will carry on its predecessors' tradition of mixing entry-level hardware and budget prices. This time, however, the tablet will be wearing a different and better looking coat that will hide its otherwise mediocre innards.
This Iconia A3-A20, as the number name might suggest, is a refresh of the Iconia A3-A10 unveiled almost a year ago. But for a refresh, some components seem to have not changed at all. The display is still a 10.1-inch screen with a resolution of 1280x800 pixels. No higher than before but thankfully not lower either. Memory is still made up of 1 GB of RAM and 16 or 32 GB of internal storage. The rear camera is still capped at 5 megapixels, and have your usual assortment of connectivity options, both wired and wireless, with USB, HDMI, WiFi,and Bluetooth. Some things, however, have changed, thankfully for the better. Instead of an unnamed processor you get a 1.3 GHz quad-core CPU from MediaTek no less. There is also now a 2 megapixel camera at the front for selfies. Or video chats. And thankfully, yes that's the third thankfully, it will be running Android 4.4 out of the box.
The most obvious difference between this upcoming device and last year's model is the shift from cheap plastic to a more savvy looking plastic. With a more metallic sheen and a revamped back design, the Iconia A3-A20 looks more premium than it really is. There have been several changes to the rear cover's setup as well. The camera has been moved from the upper corner to the center and the speakers now face backwards. The front is also different, now with a white bezel instead of last year's black. That said, it still isn't known whether there will be other color variants for the device.
Much of this information regarding the Acer Iconia A3-A20 isn't official yet and comes from Acer's own product page, which still shows an old A3-A10 picture, and a pre-order page for the tablet, which lists it with a €199 price tag, roughly $266 when directly converted. Acer is expected to spill the beans at IFA 2014 in Berlin next month, hopefully also answering other questions such as market availability and 3G/4G variants.
VIA: Notebook Italia