Acer Hornet Ion-nettop launching April 8th?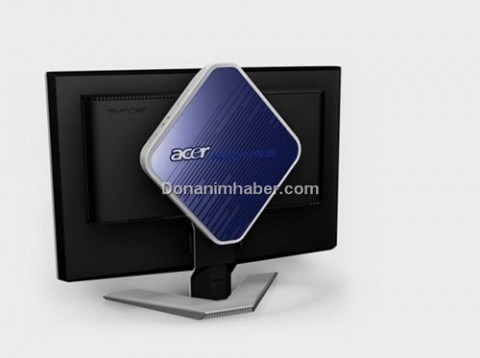 Hot on the heels of the Acer Hornet leak earlier comes word from industry sources that the company plans to launch the NVIDIA Ion-based nettop in Beijing on April 8th.  Previously the compact PC – which uses an Intel Atom 230 processor paired with NVIDIA's high-definition capable graphics chipset – was estimated to launch at some point in Q2 2009.
The nettop is expected to be priced at under $299, and come in three configurations.  The top spec model will have media center functionality, 160GB storage and 2GB of RAM, together with a Wiimote-style motion-sensing remote.  A mid-tier model will lack the wireless peripherals and have optional WiFi, while an entry-level model – believed to be priced around at $149 – will have either 80GB or 160GB of storage, 1GB of RAM and lack the instant-on OS of its more expensive siblings.
As for NVIDIA's Ion platform, rumor has it that the company is planning to announced the second-generation – Ion 2 – in Q4 2009.  The first devices to use Ion are yet to launch.