Acer confirms Android 4.0 for A500 and A100 on April 27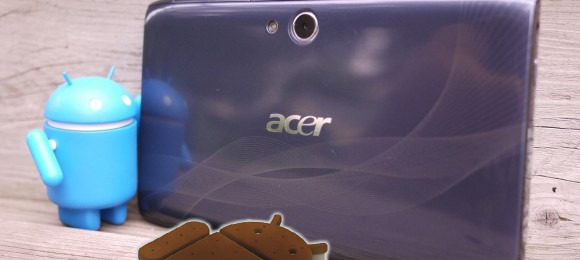 Acer has confirmed the release date for Android 4.0 on the Iconia Tab A500 and A100 tablets, with the pair of slates in line to get Ice Cream Sandwich on April 27. The US A100 update on the 27th will be previewed in Latin America two days earlier, and then be pushed out to Canadian users on May 3; all three locations will get the A500 ICS upgrade on the same day.
Both slates are nearly identical inside, each using NVIDIA's Tegra 2 dualcore chipset paired with 1GB of RAM. The A100 has a 1024 x 600 7-inch display, however, while the A500 uses a larger, 10.1-inch 1280 x 800 panel.
Based on previous experience – such as with Acer's own Iconia Tab A200, which received the Ice Cream Sandwich upgrade earlier this year - that combination of hardware should be comfortable running Android 4.0, even with Acer's modifications to the UI. It's worth noting that Acer has "no update planned" for the Iconia Tab A501, however.
Ice Cream Sandwich brings with it faster performance and a tweaked UI, along with features like Face Unlock. Acer's mods, meanwhile, include the Acer Ring shortcut wheel, putting apps, web favorites, screenshot captures and social networking uploads front and center, along with app shortcuts on the lock screen.
[via Android Community]