Acer Iconia Tab A200 Android 4.0 released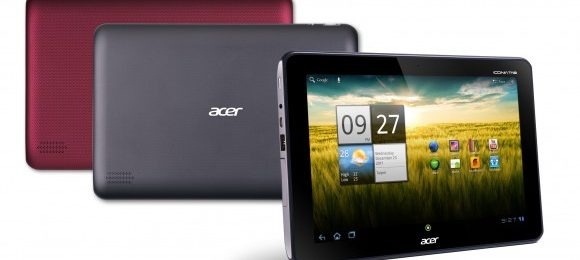 Acer has begun pushing out Android 4.0 Ice Cream Sandwich to Iconia Tab A200 owners in the US today, the company has confirmed to us, with the OTA upgrade expected to be completed by the end of next week. Meanwhile, the 7-inch Acer Iconia Tab A100 and 10-inch Iconia Tab A500 are both on track to be updated to ICS in April. However, don't expect pure, unadulterated Android 4.0 on your refreshed slate.
Acer hasn't been able to resist tweaking Ice Cream Sandwich, and so its A200 build – and, presumably, its A100/A500 versions – will include some custom features. The Acer Ring shortcut wheel makes a reappearance, offering easier access to apps, web favorites, screenshot captures and social networking uploads, and there's a new and supposedly improved weather widget. App shortcuts have also been added to the lock screen.
The Iconia Tab A200 is one of Acer's more affordable tablets, landing in January from $330. At launch, it ran Android 3.2 Honeycomb on a 1GHz Tegra 2 chipset, paired with either 8GB or 16GB of storage and a 10-inch 1280 x 800 touchscreen. There's also a front-facing camera, though no rear camera in order to cut costs.
Acer's update to the A200 comes a little later than originally expected – the company had initially promised it would drop in January – but is at least more timely than Motorola's plans which will see many devices wait until Q3 this year before they get a taste of Ice Cream Sandwich. Owners of the A200 should get a pop-up notification that new software is available sometime in the course of the next week.