Acer Chromebox CXI: the tiny business machine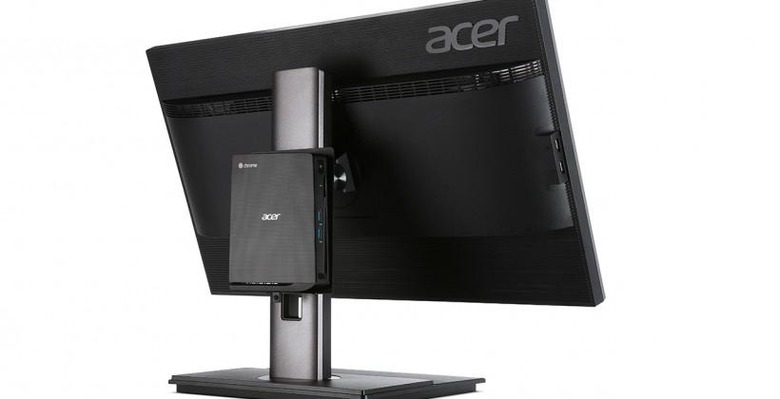 There's a miniature Chromebox coming your way this upcoming season made by Acer. It's called the Acer Chromebox CXI, and it can work with or without a fancy Acer monitor. You do need some sort of monitor to work with it, and a keyboard, and a mouse.
This device works with Chrome OS, an Intel Celeron 2957U processor, and support for up to 4GB of DDR3 1600Mhz memory, and Intel HD graphics. That's the CXI-4GKM model, while the CXI-2GKM works with 2GB of memory.
Along the back you'll have four USB 3.0 ports, two with power off charging for smartphones and tablets, and an SD card reader which is able to support a 32GB SD card. You'll be able to connect to monitors via HDMI and DisplayPort, and a keyboard and mouse are included in the box – "Google Approved" and everything!
There's also a 65W AC adapter in the box, as well as a VESA mount kit. The display you're seeing the Acer Chromebox CXI attached to is not included in the box – but you'll probably want it anyway. We've reached out to Acer to find out what it is – and we'll probably review it when we get the chance!
The 2GB of memory version of the two devices will cost you (MSRP) of $179.99 U.S./$199 CAD, while the 4GB version will cost you MSRP of $219.99 U.S./$239 CAD.