Acer Chromebook 11 refreshed with reinforced body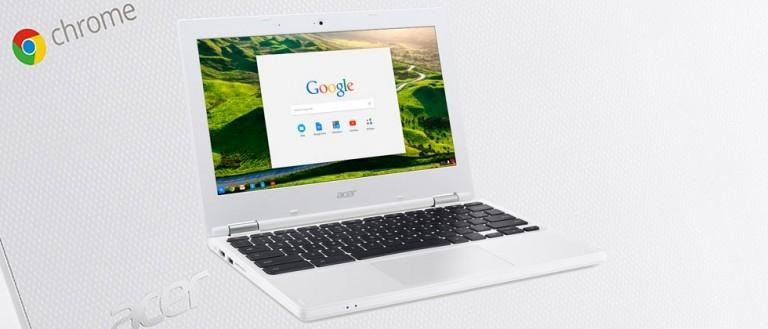 Today you'll see the Acer Chromebook 11 model CB3-131, newly refreshed with a nano-imprinted pattern on its top and new reinforcements. Like Acer's Chromebook models for commercial and educational customers, this model is made to handle extra-stressful environments. In addition, this device now has optimizations to make use of its battery in a way that allows 9 hours of use at a time. Like all Chrome OS devices, this one will have automatic Chrome OS and security updates via the web.
According to Acer Notebook Business Group's Jerry Kao, "Acer's position in the Chromebook market is unparalleled because we offer the range of Chromebook products that our customers want – including larger 15-inch displays and convertible models." What they suggest, essentially, is that having the widest variety of Chromebooks allows the end user to choose what they desire most – in every different odd or ideal shape.
Acer Chromebook R11 Review: portable and foldable
In this case, that means that this Chromebook 11 CB3-131's cover is reinforced in a way that allows it to handle 60kg of downward force, while each of its corners are able to sustain 60cm drops without damage.
This machine is 0.73-inch thin and weighs in at 2.42 pounds. Up front you'll find an 11.6-inch display with "Acer ComfyView" technology for non-glare action, all upon a display that's 1366 x 768 pixels dense.
This Chromebook will be available in configurations with 16GB or 32GB eMMC internal storage and either 2GB or 4GB of RAM. This device will be available in North America in February starting at $179.99 USD.