One of the biggest Chrome devices we've yet come across is the Acer Chromebase 24, the first of its kind with an Intel Core inside. This device has a 23.8-inch Full HD panel up front and a chassis that allows this panel to tilt from 5- to 30-degrees, making it great for a variety of purposes. This thing is big. It's a monster. It's here to convince you to ditch your Mac and/or your Windows desktop altogether.
As this device runs Chrome OS, you're going to want to be in-tune with your browser-based apps and all the functionality in the Google services universe. Anything you can do in your Chrome web browser on the device you have now, you can do that here too. For the most part.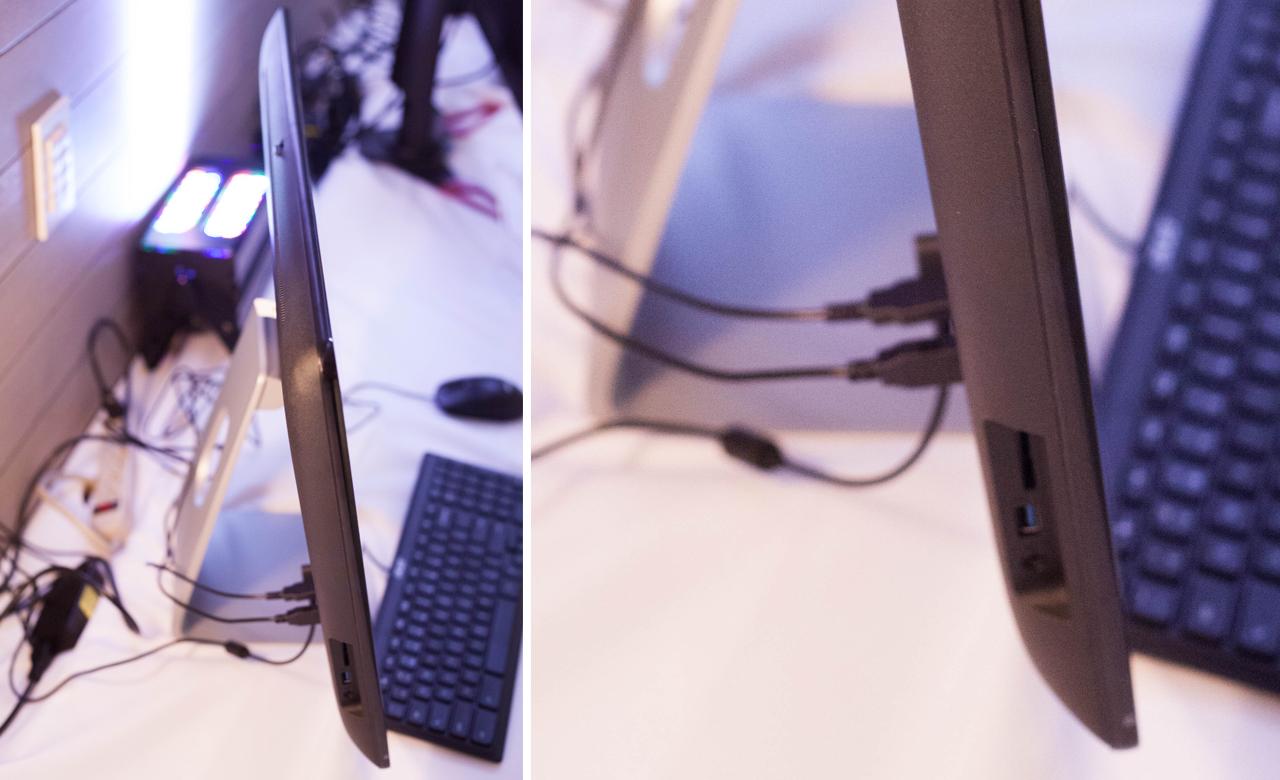 The display here is pretty nice – brightness and color-correctness-wise, for certain. If you're used to a much more dense set of pixels, you might thrown off by the 1080p across 23.8-inches, but the execution here is kind enough that you'll get used to it real quick.
The beauty in this device is in its simplicity. If you don't need to do anything offline, this base is a fine place to do it.
This device will likely be released within the first half of 2016, and pricing has not yet been revealed.
Photos by Chris Scott Barr