Acer Calpella ultraportables confirmed for end of March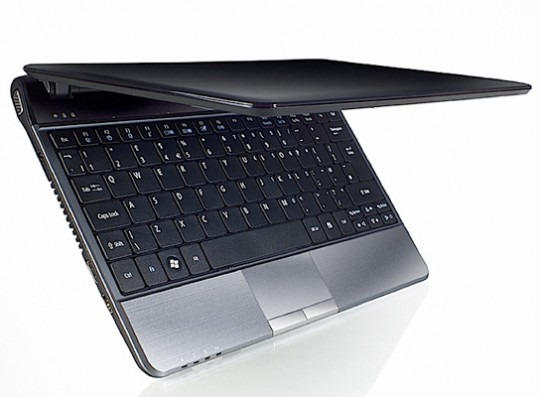 Acer have confirmed their rumored Calpella ultra-thin plans, paving the way for a range of speedy yet ultraportable notebooks launching later this month.  Acer CEO Gianfranco Lanci announced the decision at the firm's investors conference recently; the outspoken exec confirmed that notebooks using Intel's latest Core i-Series processors were on their way, faster than their SU-Series predecessors yet without impacting on the 8+ hour battery life.
Last we heard, Acer was planning three ranges – in 13-, 14- and 15-inch sizes – with one of the main selling points being a sub-1-inch thickness at their narrowest point.  The notebooks have apparently been internally codenamed as the Calpella Slim line, though so far we don't know the production name.  Acer have previously expressed disappointment at the performance of Intel SU-Series CULV machines, and so the Calpella line represents a chance to inject some extra juice.