Acer C740 Chromebook hands-on: 11.6-inches of hearty computing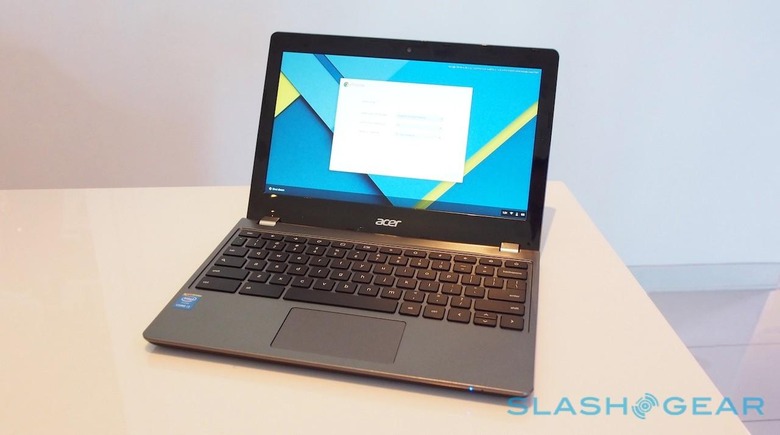 Earlier this month we got the opportunity to go hands-on with Acer's newest Chromebook, the C740. The Acer C740 Chromebook works with an 11.6-inch display, has been aimed at 1:1 school programs for students, and comes with a reinforced hinge for long-lasting durability. In addition, Acer is revealing the C910 Chromebook with a 15.6-inch display. Both machines are made with the same reinforced body made for extra-active user deployment. Both Chromebooks work with reinforced covers that can withstand 60kg of force. Their corners can tolerate 45cm drops without damage, as well.
The hinges of both units are going to be reinforced when they're ready for the market later this year.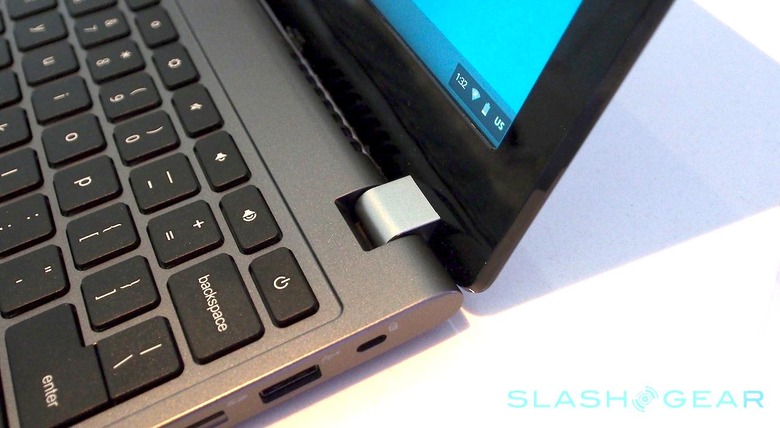 NOTE: All images you're seeing here are of the Acer Chromebook C740.
According to Acer, the C740 was designed with "extended metal hinges that keep the device more rigid in case a student mistakenly picks it up by the display or crams it in a backpack."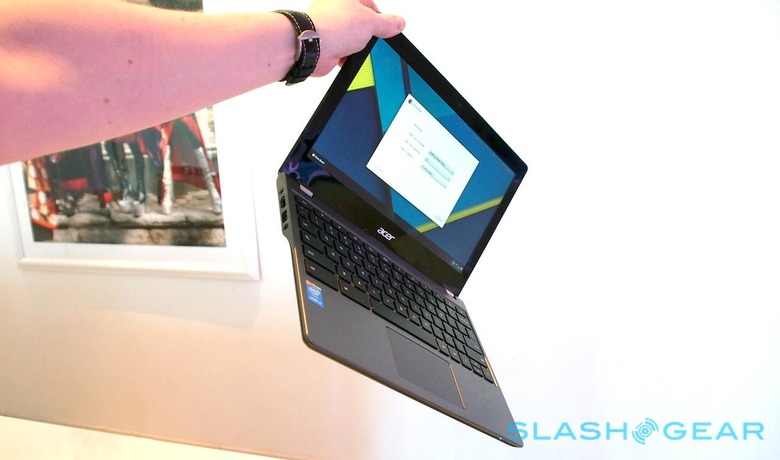 The Acer C910 works with two different display models, both with 15.6-inches OF display, but with either Full HD IPS (1920x1080 resolution) with wide viewing angles or HD (1366x768 resolution) "to meet the budgets of schools."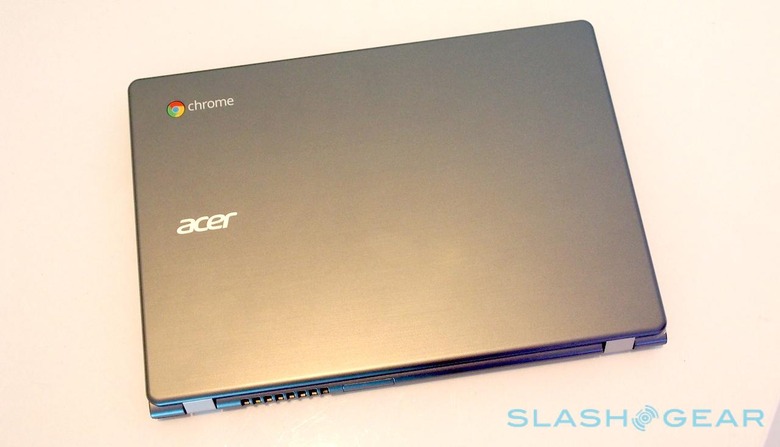 Both systems will be available with 5th Generation Intel Core i3-5005U processors or next-generation Intel Celeron 3205U processor based on the Broadwell Micro-architecture.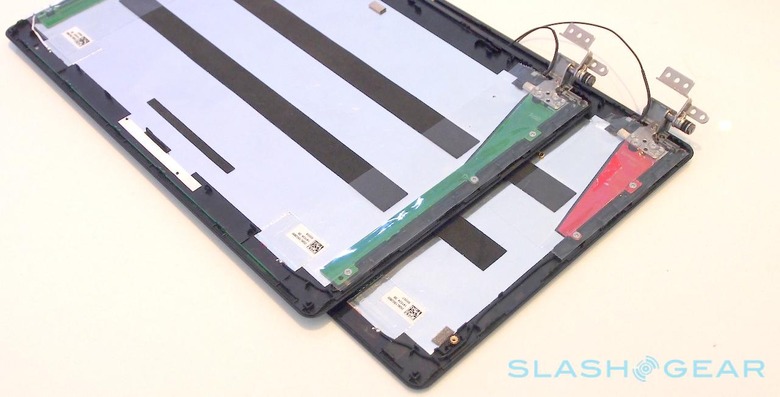 Acer suggests that the C910 will provide up to 8 hours of battery life while the C740 will provide up to 9 hours of battery life.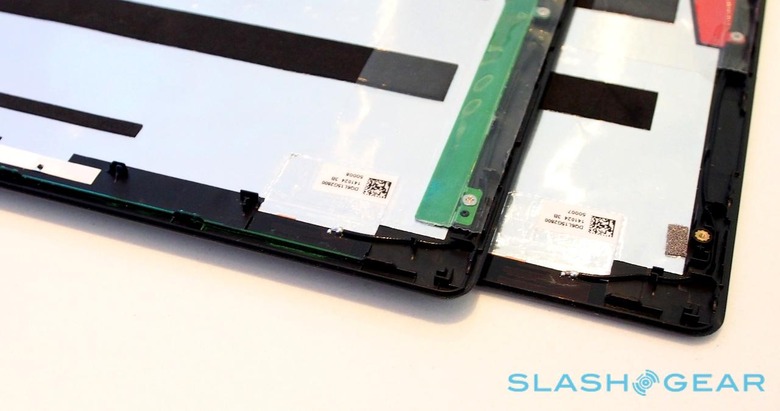 Inside the United States you'll find the Acer C910 available with either a 16GB or 32GB SSD drive 4GB of RAM starting at $299.99 USD. The Acer C740 will be available with a 16GB SSD drive and either 2GB or 4GB of RAM and starts at $259.99. Both units should be available in February in the United States.