Acer C720 Chromebook taps Haswell and SSD for 8hr battery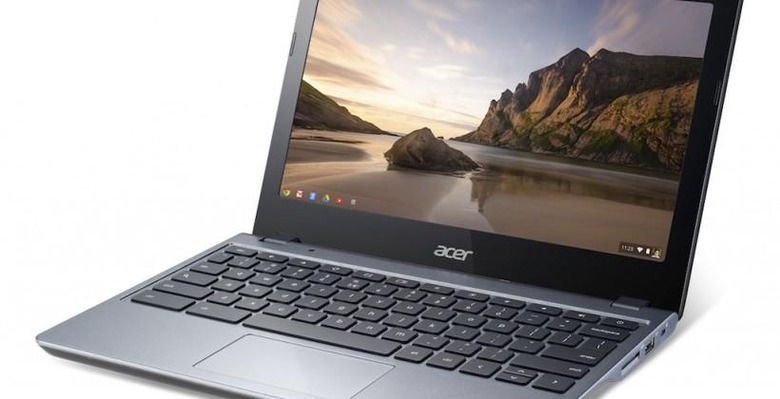 It's obviously a week for Chromebooks, with Acer's new C720 Chromebook joining HP's Chromebook11 offering cloud-centric mobile computing, this time at the even lower price of $249.99. Sticking with Intel's x86 chips rather than the ARM-based processor in the HP machine revealed on Tuesday, the Acer C720 steps up to a Haswell-generation Celeron 2955U for better performance and battery life, with the promise of up to 8.5hrs of runtime despite being 30-percent thinner in your bag.
The new processor isn't the only improvement Acer has made versus the C710 Chromebook of old. Out goes the traditional hard-drive, replaced by an SSD – starting out at 16GB – for faster boot times and resume times; in fact, Acer claims it will boot from cold in under 7s, and resume "nearly instantly" from sleep.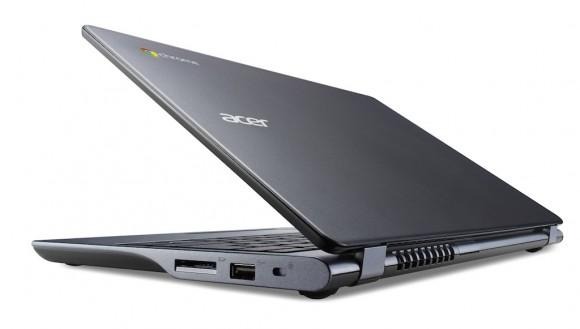 There's also 4GB of DDR3L memory, while connectivity includes WiFi a/b/g/n, an HDMI output, a USB 3.0, and USB 2.0; you also get an SD card reader. Stereo speakers and a microphone are accommodated, as is an 11.6-inch 1366 x 768 display; that may be far from the high-resolution panel of a Chromebook Pixel, but Acer does at least give it an anti-glare coating for improved outdoor visibility.
Acer says the C720 comes in at 0.75-inches thick, and 2.76 pounds, despite having a full-sized keyboard. It's certainly a more soberly-finished machine than the Chromebook11, which HP will offer in a variety of bright color combinations, but that could well be preferable to business users who want an ultraportable that doesn't look toy-like.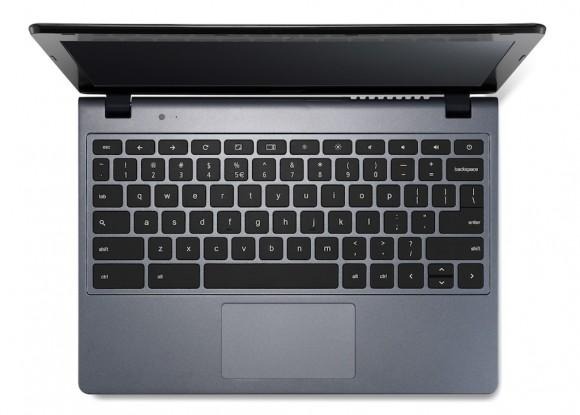 What Acer isn't talking about is integrated WWAN options; so far there's no mention of a version of the C720 with onboard 4G, for instance. In fact, the new Chromebook will launch as a single configuration initially, the Acer C720-2800 at $249.99, though the company says different versions will follow on in due course.