Acer releases new C710-2055 Chromebook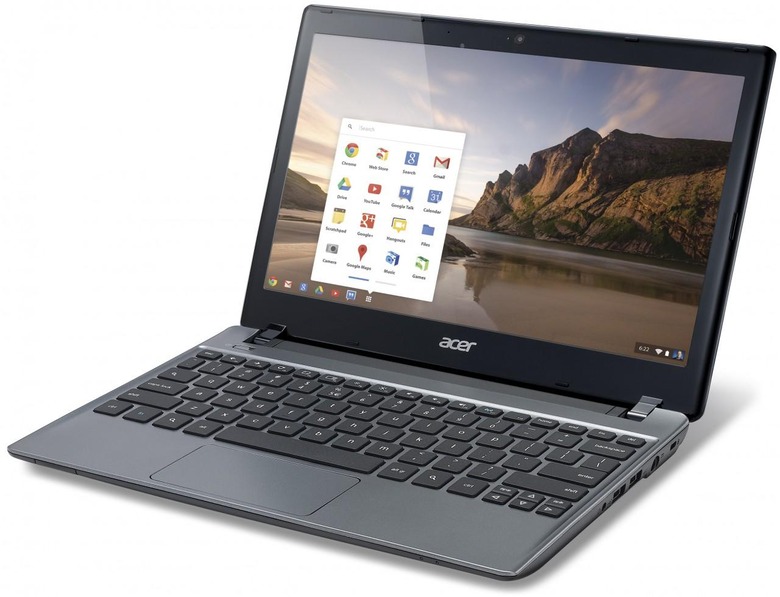 Back in November, we took a look at Acer's $199 C7 Chromebook, which featured entry-level specs that were great for the everyday internet surfer and email checker on a budget, but Acer today announced an updated model that comes with some faster hardware. However, the price tag also saw a bump this time around as well.
The C710-2055 comes with an Intel Celeron 847 processor clocked at 1.1GHz with 4GB of RAM. There's also a larger 320GB hard drive for storing various files, along with cloud storage that Chromebooks are known for. Acer claims that this new model will last six hours on a single charge, compared to four hours with the previous model.
Acer says that while the C7 is particularly aimed for educational uses, this new Chromebook is still a good choice for anyone needing a low-powered computer for everyday use. As for looks, the new model doesn't seem to be all that much different from the C7 we reviewed late last year, but that's not particularly surprising, since it's mostly just a hardware bump anyway.
The new C710-2055 is priced at $279, which is a little steep compared to the $199 of the original C7, but you'll also get better and faster internals if you need them, along with more storage space. The new model comes with a 11.6-inch display, and the whole unit weighs just over three pounds. The Chromebook is available now in the US at various retailers.