Acer C7 Chromebook unveiled for $199
In a move that will certainly have those of you thinking about getting a Chomebook jumping for joy, Acer and Google have announced a new C7 Chromebook for $199. This lovely machine is ready to take on the Samsung Series 3 Chromebook with a price that under-cuts that machine by $50! This machine has an 11.6-inch display and many of the same perks that come with the Samsung machine, starting with 100GB free storage for 2 years on Google Drive.
This machine also has a beastly 320GB hard drive, so you'll have no worries when it comes to keeping all your media safe. The C7 Chromebook comes with an Intel Core processor for awesome power – here with an 18 second boot-up time, so says Google. This device also comes with all the lovely Google Chrome apps you love – the same as every Chromebook, as it were, since they're all based in the Chrome web browser.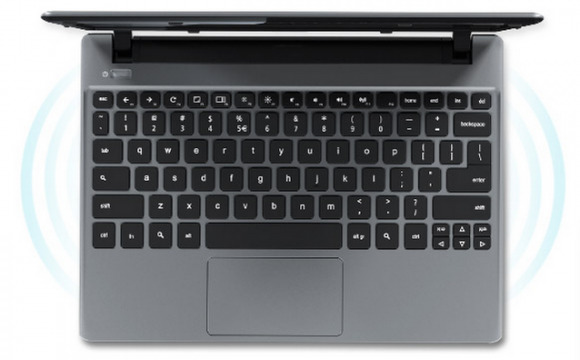 This device is 1 inch thin and weighs in at 3 pounds. It's got dual band Wi-Fi 802.11 a/b/g/n and ethernet access for the web, and both a VGA port as well as a full-size HDMI port for video output. This machine is added to the burgeoning family of next-generation Chromebooks that also includes the Series 3 Chromebook from Samsung and the Samsung Chromebook 550. It's also got additional bonuses such as 12 free sessions of Gogo Inflight internet – connect up high!
This device is sure to add to the madness that is next-to-free notebook devices, especially and particularly because of it's $199 price point undercutting the already undeniable $249 of the Samsung Series 3 Chromebook. If you're thinking about getting a device for web browsing only – this is certainly going to be one of your best bets. Have a peek at the timeline below for more information on the Chromebook universe as it ramps up to the 2012 holiday season.
[via Google]