Acer Brings Three New Tablets To IFA 2014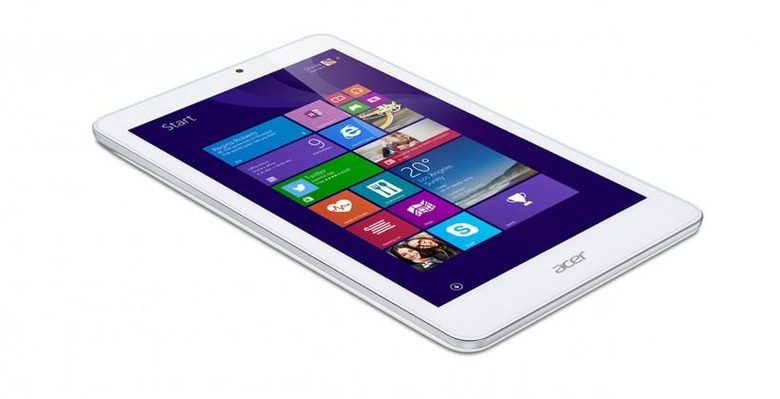 Along with a variety of notebooks and other oddities Acer's revealed this week comes a couple of neat new tablets. One is the Acer Iconia Tab 8 W, the other is the Acer Iconia Tab 10. The first works with Windows 8.1, the other works with Android. There's also an expanded Acer Iconia One tablet with an 8-inch display.
The Acer Iconia Tab 8 W works with an 8-inch display, Windows 8.1 "with Bing", and a number of productivity apps right out of the box. That includes Word, Excel, PowerPOint, OneNote, and Outlook. This tablet works with an Intel Atom Z3735G quad-core processor, and dual stereo speakers.
This tablet also has an optional "Acer Crunch Keyboard" that's "easy to slip into a bag and carry around." The Iconia Tab 8 W will be available in November in North America for $149.99 USD.
With the Iconia Tab 10 you'll have a 10.1-inch FHD IPS LCD display with Corning Gorilla Glass over the top. This device works with Dolby Digital Plus surround-sound speakers and 5.1 channel sound over stereo headphones.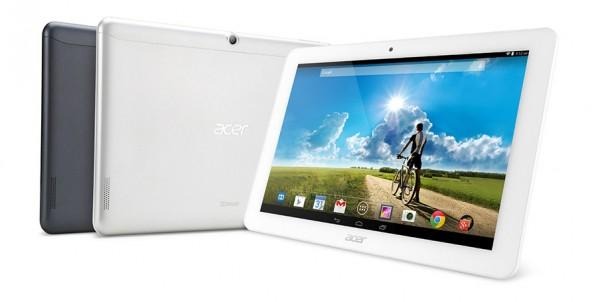 This larger tablet works with Android 4.4 KitKat and has a MediaTek quad-core processor under the hood. The Iconia Tab 10 will be available in the United States in September starting at $199 USD.
The Acer Iconia One 8 is an expansion of the line that began with the Acer Iconia One 7 back in April of this year. Here the tablet has an 8-inch display with 1280x800 pixels and a fabulous array of colors across its back.
That includes Jade Green, Sunshine Yellow, Vivid Orange, Sky Blue, Essential White, Midnight Black, Fragrant Pink, Violet Purple, Mia Blue and Garnet Red. The Iconia One 8 will not be available in the United States. Instead, it'll be available in EMEA starting in October starting at 149 Euro.