Acer Aspire Switch 10 hands-on: solid and light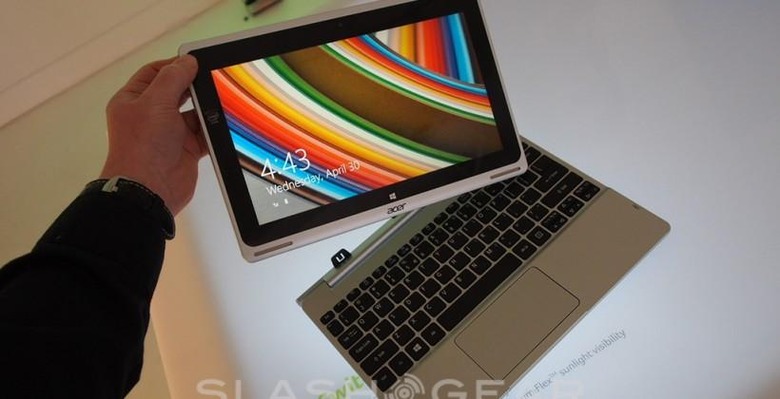 We've got our hands on the Acer Aspire Switch 10 this morning and initial impressions are positive, with this device delivering a much finer connection that past Acer notebooks of the similar caliber. The Acer Aspire Switch 10 (SW5-011, the model we're seeing here,) has great viewing angles – scarcely an angle we can't see – and the picture is both relatively sharp (at 1366 x 768 pixels) and very bright. Coloration on the display is also fine, with not too much brightness in any one hue.
The biggest potential issue for a machine like this is its hinge – some competitors in the past have brought on machines with hinges that were less-than-tough, for example. Acer's Aspire Switch 10 works with a hinge that's both magnetic and extremely strong, believe it or not, even without a latch. This hinge allows the user to switch between 4 modes and has a "Zero Air Gap" design.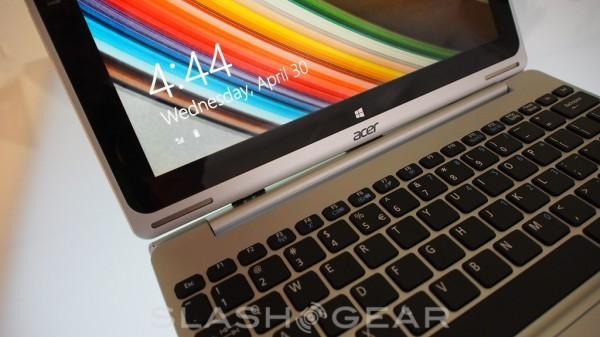 NOTE: The fine viewing experience is made possible, says Acer, by their "LumiFlex" sunlight visibility solution. If we were to take the Acer Aspire Switch 10 outside, we must assume it'd perform just as nice – we'll see when we review the device soon!
The tablet portion of the Acer Aspire Switch 10 is light – 0.585 kg or 1.29 pounds, while the keyboard part of this equation weighs in at 1.17 kg or 2.58 pounds. This is the right way to make a detachable solution. If the tablet is heavier than the base, it tips over – we had this problem with the original ASUS Transformer Prime, for example.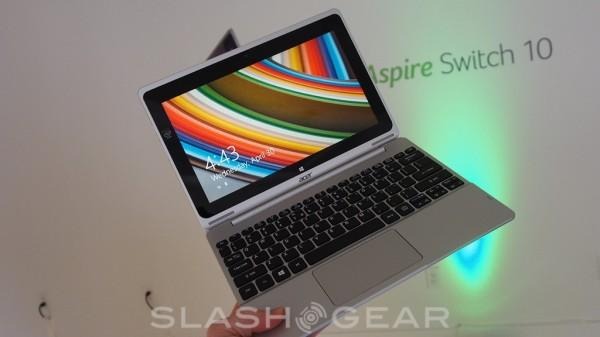 This Acer tablet works with 32 or 64GB of built-in eMMC storage as well as Intel HD Graphics aside an Intel Atom Z3745 processor with 2GB of RAM. We're expecting this device to be released to the market soon – likely inside this Summer.