Acer Aspire S7 Ultrabook gets Haswell reboot with optional WQHD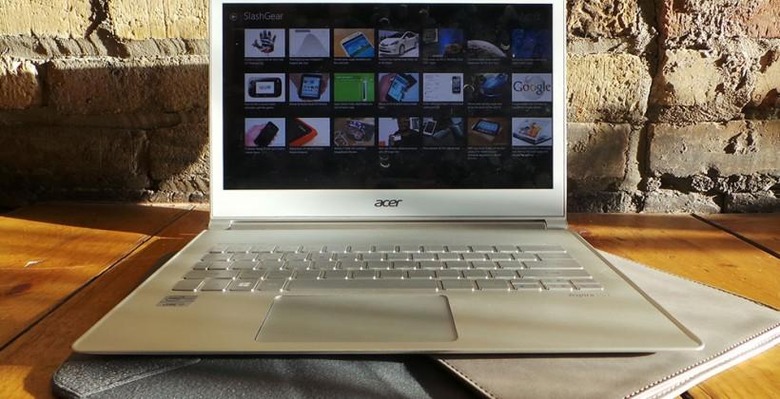 While Acer is pushing forth several machines this week that take on the mantel of an entirely new design in and of themselves at Computex, the Acer Aspire S7 looks, on the surface, to be the same machine as it was earlier this year. Under the surface though is a reboot that means more than just accepting the 4th generation of Intel Core (Haswell) processors. Included in this reboot of the Aspire S7 is 2nd generation Acer TwinAir cooling, new electroluminescent (EL) backlit keyboard technology, and a new option for a display sharper than its already-1080p-wielding predecessor.
Though it seemed almost over-the-top seeing 1920 x 1080 resolution on this notebook earlier this year – see our Acer Aspire S7 review to see what we mean – this new iteration of the machine will have a 2560 x 1440 pixel option. That's WQHD on a 13.3-inch display, using IPS LCD technology on what's also the first display to be both WQHD and 10-finger touch for Acer.
This notebook – this Ultrabook, rather – works with an ever-so-slightly thicker body at 12.9mm (where the original was 12.5mm) and remains light enough to compete at 1.3kg. Both sides of the lid (the top and the display) are covered with Gorilla Glass 2 while the bottom bit is made with a single block of aluminum.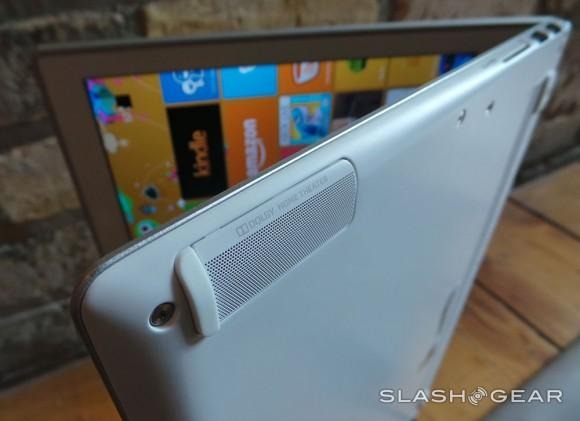 NOTE: Above and below you're seeing the original Acer Aspire S7 – the reboot appears in the gallery below, and is essentially identical save its optional WQHD display.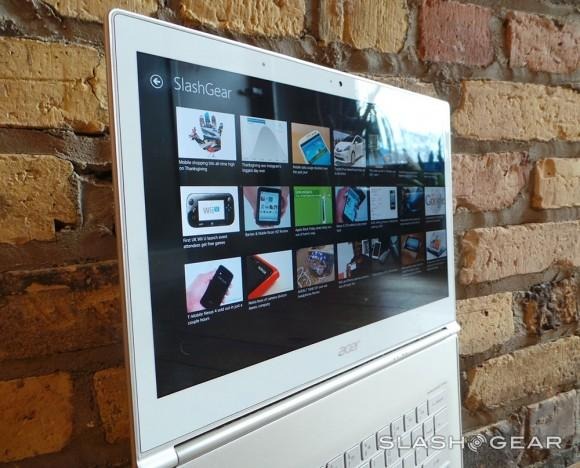 Acer employs dual-array microphones with this machine with Acer's own PurifiedVoice technology. This aims directly at making the computer understand, transmit, and record – where necessary – your voice for voice recognition (hello Google) and VOIP applications in as "crystal clear" a manner as Acer is able.
The display's ability to pull back 180 degrees – flat, that is – allows for more multi-user capabilities as well. "Touch-and-show sharing" they call it, with a hotkey combination flipping the orientation of the display at will. Aside this machine's 4th gen Intel Core processor is a RAID 0 solid state drive for silent operation and quick read/write times and wakeup from sleep.
Intel's Haswell generation of Core processors work here to bring on Intel WiDi technology so that this machine can extend or mirror its display to a TV or otherwise big screen monitor wirelessly. Intel's technology is also implemented here to improve battery life, coming in at 7 hours according to Acer, that ending up bringing a 33% improvement over the original.
At the moment Acer notes that this update to the Acer Aspire S7 will be available in the third quarter of 2013. Pricing and more specific release information will be appearing soon.