Acer Aspire R7 Newly-Integrated Digitizer Adds To The Oddity For The USA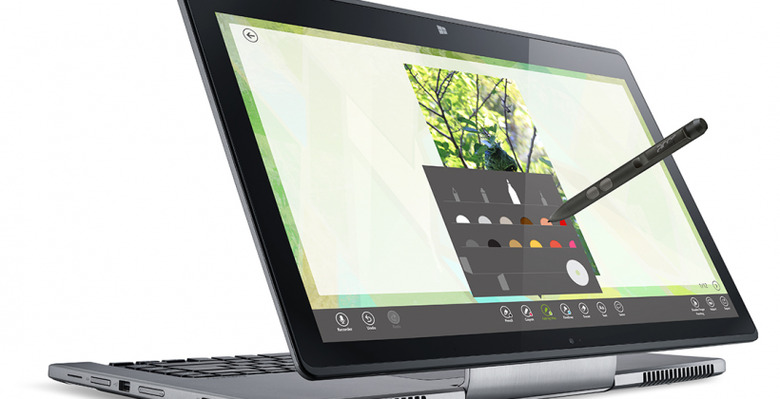 Today the folks at Acer have taken the notebook with the Ezel-Hinge (the one that makes it look like the Enterprise from Star Trek) and have given it a reboot with an integrated digitizer. This piece of technology makes the machine able to work with an optional Acer active stylus, adding to the already above-and-beyond unique design of the machine.
Along with the update you'll find this notebook working with a new code: R7-572, this model heading to Best Buy exclusively. This device works with integrated Intel Wireless Display technology (WiDi) and is busting out with 8GB of memory and a new 1TB hard drive. This model also gets the full 4th generation Intel (Haswell) processor boost as well.
NOTE: This device had already been made available for stores internationally – it's only just now appearing in stores in the USA.
With an Intel 4th gen Core i5 processor under the hood, the Acer Aspire R7's newest iteration now works with increased performance as well as a boost in battery life. With the i5 under the hood, the R7 now has a cool 6.5 hours of battery life.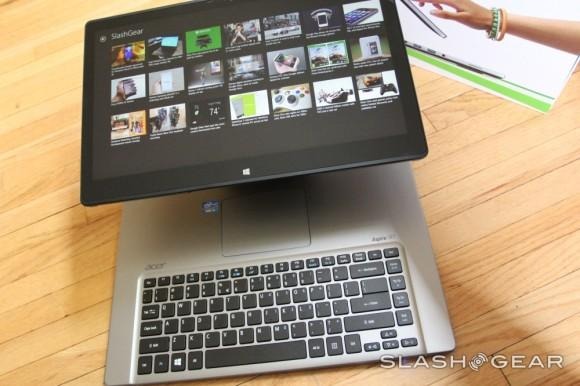 This machine will be appearing at Best Buy with or without the pen. The pen, as it were, is the Acer active stylus as made by N-trig. This pen allows users to work with note-taking, photo retouching, or painting with ease. This pen offers up 256 distinct levels of pressure sensitivity and allows pen rejection capabilities while its at it.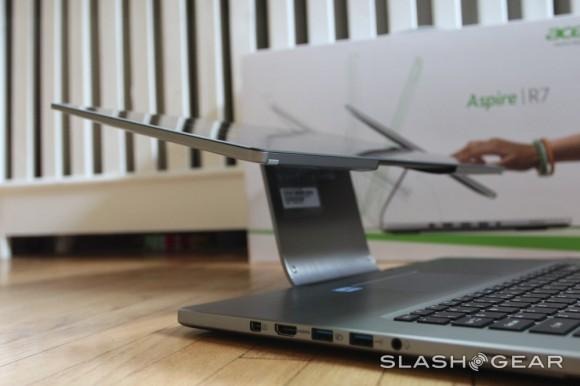 The Acer R7-572 will be appearing at Best Buy stores in early December for $899.99 USD while the Acer active stylus will be brought on for MSRP $49 USD. Have a peek at our original Acer Aspire R7 review for a look at this machine before this upgrade and see the new model at Best Buy soon!