Acer Aspire One Cracked Open; Upgrade Potential Mixed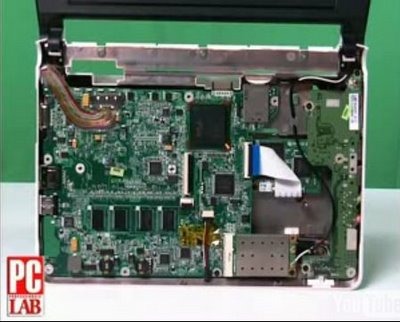 It would help if you could understand Italian, but this video from PC Professionale speaks the universal language of "break out the screwdrivers" as it dismantles Acer's new Aspire One budget ultraportable.  There's good news and bad in terms of upgrade potential; looks like networking and connectivity are most flexible, with storage lagging behind.
Check out the breakdown video after the cut
According to some analysis by Blogeee, the 802.11b/g WiFi card is seemingly removable, which should open up the Aspire One to a slice of draft-n speed if that's what takes your fancy.  There's also apparently a SIM card reader, although no 3G modem in sight.
Less impressive is the RAM and flash-memory storage.  Both the 512MB chip and the 8GB SSD are soldered to the motherboard, meaning you'll need a steady hand, some desoldering skills and a decent chunk of luck to swap them out. 
[via Liliputing]