Acer Aspire One budget ultraportable joins the fray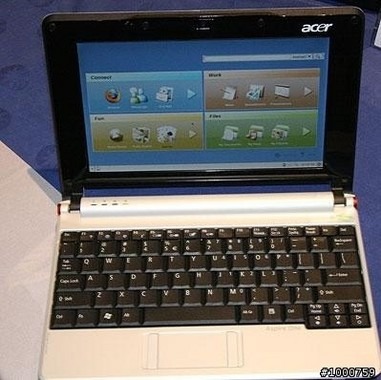 Feel free to groan and say "not another one"; photos purporting to be Acer's challenge to the Eee/Wind/2133/etc range of budget ultraportables have shown up, together with some basic spec details.  Believed to be called the Aspire One, the notebook has an 8.9-inch, 1024 X 768 display.  It also, apparently, runs Windows XP SP3 and is estimated to come in at €299.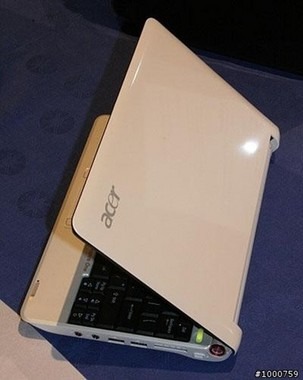 Acer's hardware partner, according to mobile01, is Quanta, who are the main main notebook ODM partner of HP, Dell and Apple.  Current thinking is that it's either an Atom or Diamondville-based device.  The Aspire One's touchpad appears to be the same as found on HP's 2133, with the mouse buttons flanking the pad itself rather than being underneath it.
Other details are slim, and there's no word coming from Acer themselves yet.  We'll bring you more when we get it.