Acer Aspire One 751 Video Unboxing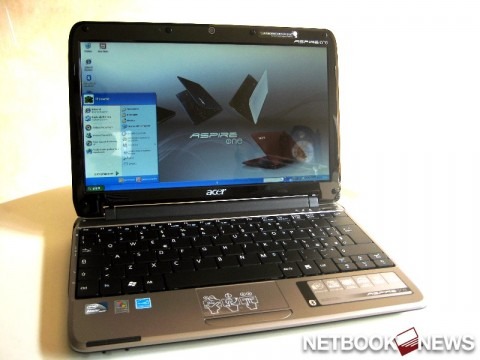 Early reviews of the Acer Aspire One 751 didn't exactly swoon over its hardware performance – the Intel Atom Z520 1.3GHz processor strikes again – but the design certainly impresses.  Acer manages to bring in an 11.6-inch netbook with WiFi b/g and Bluetooth 2.0+EDR, together with a slick, thin body, for just €399 ($544); that was enough to persuade NetbookNews.it to pick one up, and they shot some video of the unboxing.
Unboxing video after the cut
First-impressions echo what we heard from the reviews, which is that the size, design and screen brightness are all great, but that there's unnecessary keyboard flex and the glossy screen coating is distracting.  No benchmarks as yet, but early use suggests no disappointment.
There seems to be a little confusion about the battery, however, with Acer's manual and promo material claiming it should be a 5,200mAh 6-cell pack, whereas the unit has shipped with a 4,400mAh 6-cell pack.  No word on whether that's a mistake with this one netbook or a change in overall plan; we'll let you know when we hear more.