Acer Aspire One 521, 721 And Aspire 1551 Raid AMD's 2010 CPU Catalog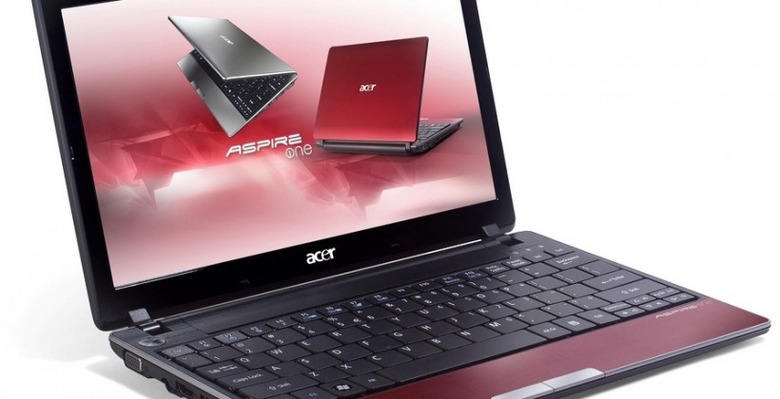 AMD have no sooner announced their new 2010 ultrathin processor line-up, and Acer have slapped various chips from it into their latest ultraportables and netbooks.  The Acer Aspire One 521, Aspire One 721 and Aspire 1551 all thoroughly plunder AMD's new catalog, the Aspire One 521 getting a single-core 1.2GHz AMD V105 and ATI Radeon HD 4225 GPU and the Aspire One 721 packing a 1.3GHz AMD Athlon II Neo K325 together with ATI Radeon HD 4225 GPU. Finally the Aspire 1551 gets an AMD Turion II Neo dual-core processor, AMD M880G chipset and ATI Radeon HD 4225 graphics.  NetbookNews grabbed hands-on time with some of the new models, and you can see their videos after the cut.
Video demos after the cut
The 10-inch Aspire One 521 has a 160GB hard-drive and 1GB of RAM, and can apparently output 1080p HD via its HDMI port (there's also VGA, three USB 2.0 ports and audio in/out).  As for the 11.6-inch Aspire 721, that gets a 1366 x 768 display and the same ports.
Finally, turning to the Acer Aspire 1551, that has an 11.6-inch 1366 x 768 display, HDMI output for 1080p HD and optional 3G and Bluetooth to go along with the standard WiFi and gigabit ethernet.  Storage is up to 640GB and memory up to 4GB of DDR3, and the whole thing measures in at around an inch thick and 1.4kg.
Acer Aspire One 521 netbook:
Packard Bell dot.a netbook: