Acer Aspire 5600U and 7600U AIO PCs plus touch displays get Win8 finger-friendly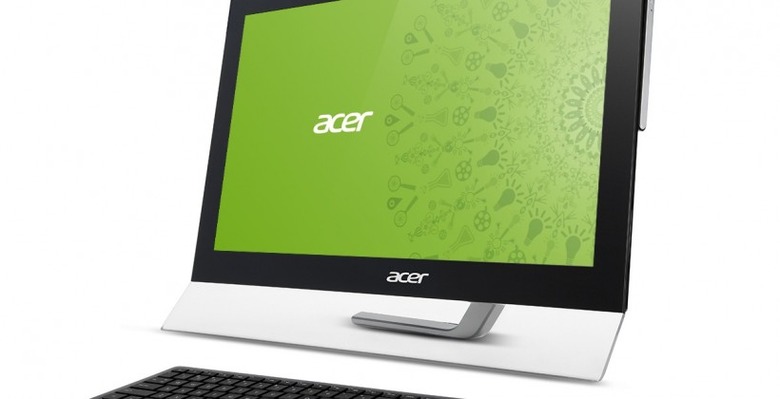 Acer has outed a pair of new all-in-one PCs, freshly tuned to handle Windows 8's finger-friendly touchscreen interface, along with some touchscreen displays for those wanting to get in on the digit action. The Acer Aspire 5600U and 7600U desktops pack a 23-inch and 27-inch touchscreen respectively, each running at Full HD resolution, and are powered by up to Intel Core i5 3210M 3.1GHz processors with 8GB of memory and Blu-ray (optional on the smaller AIO).
The Aspire 7600U also has discrete NVIDIA GT640M graphics, while both machines will have Real Sound Lab CONEQ speakers and both HDMI outputs and inputs, allowing them to be used as displays for consoles and other sources. Connectivity includes WiFi a/b/g/n and Bluetooth, plus a pair of USB 3.0 ports; the 7600U also packs four USB 2.0 ports, versus three on the smaller machine.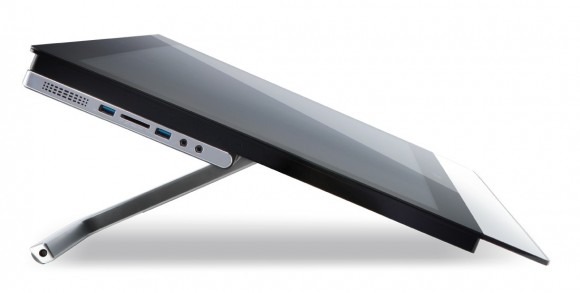 Storage consists of 1TB of HDD along with a multi-format memory card reader. Touch is actually optional – Acer will make non-touch versions too – but the touchscreen-equipped Aspire 7600U will kick off from $1,899 from late November. The Acer Aspire 5600U with 10-point touch will kick off from $1,149 from October 26 (non-touch from $999).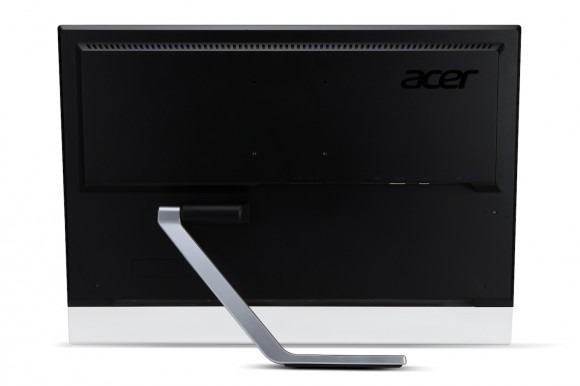 As for the displays, the Acer T232HL and T272HL, they're basically the same touchscreen technology as the all-in-one PCs, only without the brains. The T232HL has a 23-inch panel, the T272HL a 27-inch panel, both recognizing up to 10-finger multitouch. Pricing begins from $499.99 for the 23-incher.