Acer announces S5 "thinnest" ultrabook, full HD 1080p tablet and more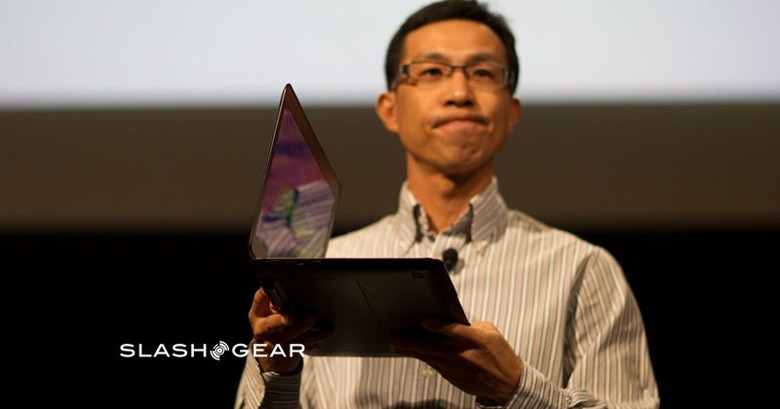 As the opening press conference of CES 2012, Acer released a a ton of information on their line of portable electronics coming in the next six months. Ultrabooks are the order of the day with 14 and 15-inch versions of their current S3 model, plus a new S5 model that' they're calling the thinnest ultrabook yet. Ther'es also the rumored full HD Iconia Tab android tablet, with a full 1920x1200 resolution.
The S5 ultrabook is the showstopper here, for two reasons: one, that ultra-slim body, and two, a Macbook Air-style pop-out port section, which includes a bevy of standard ports that are easily accessible from the back of the laptop. The pop-out ports can be activated from the keyboard section, making for an extremely slick look for the svelte laptop.
The other major announcement was the "next generation Iconia Tab", which we've seen leaked as the A700. This is the first tablet confirmed to run at a full 1920x1200 resolution, about the same level of sharpness as a 24-inch PC monitor. The tablet has a quad core processor, almost certainly Nvidia's Tegra 3 system on a chip.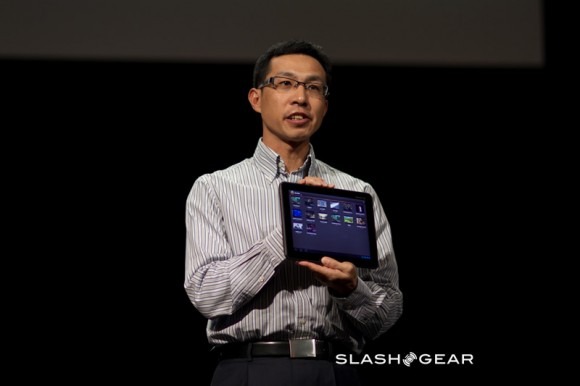 Acer is making a big push into the cloud space with AcerCloud, a new take on products already dominated by the likes of Google and Apple. Photos, music and documents will update across all devices, and can be remotely accessed from a home computer, even if it's hibernating. New computer purchases will inlcude AcerCloud for free, and it will support any Android or Windows Mobile device.
Prices and release dates were spare, but Acer says that it expects 30% of its sales to come from ultrabook laptops by the end of 2012.