Acer 2010 smartphone range to be more than 50% Android?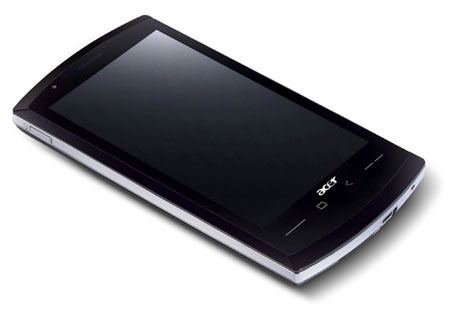 Acer look to be following in the footsteps of HTC, with the company rumored to be planning to shift much of its focus from Windows Mobile to Android.  According to the usual, shadowy "industry sources" that hang out in the bars DigiTimes frequents, Acer intends at least half of its new handsets in 2010 to be based on the Google-led Android platform.
While the new handsets are expected to be designed in-house, Acer are believed to be outsourcing Windows Mobile devices to Compal and Inventec, and Android devices solely to Compal.  These are the same partners which have been building Acer's 2009 range, a line-up that has proved less than inspiring in preview events.
Acer's first Android device, the A1, is expected to launch in November this year.  The touchscreen candybar is already available for preorder in some countries, has a Qualcomm 8250 CPU running at 768 MHz and runs the Android 2.0 donut OS; there's also a 3.5-inch WVGA touchscreen, GPS and a 5-megapixel camera.