Ace Frehley Origins Vol. 2 completed: Covers Cream, Hendrix, Led Zeppelin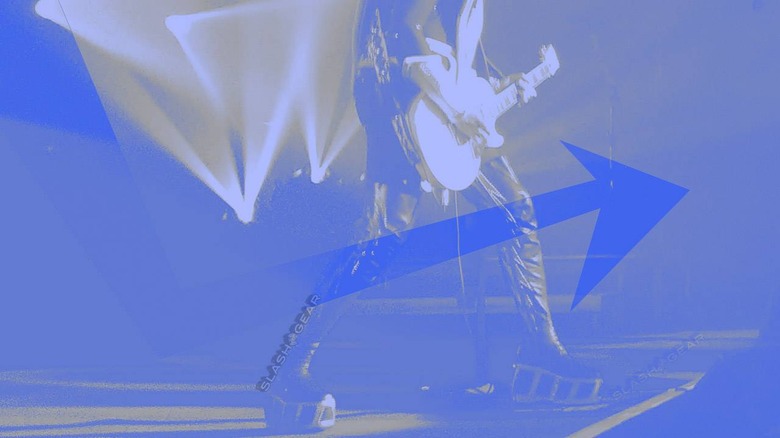 This afternoon the outer space-centric former KISS lead guitarist Ace Frehley announced completion of his latest album: Origins Vol. 2. That's a follow-up to the 2016 album "Origins Vol. 1" which debuted at number 23 on the Billboard top 200. Did you know people still buy CD albums? It's apparently true! Ask Ace Frehley – he still sells thousands of CDs – and he's making more this year.
In an interview with Oklahoma-based KATT Rock 100.5, Frehley revealed that he'd completed work on the next volume of his covers album series "Origins." This album includes a new set of cover songs originally written and performed by rock groups and artists from the 1960s and 70s.
"I'm doing a Hendrix song, I'm doing a Cream song, I'm doing a Led Zeppelin song, something by The Animals," said Frehley. "And I actually did... I also did a song by Paul Revere & The Raiders." While we don't yet know the exact tracks Frehley's covering, let's venture a couple of guesses.
Above you'll see the top hit by Paul Revere & The Raiders through their late 60's career – Kicks. Below you'll see Frehley playing the Led Zeppelin song Bring It On Home – so that's a pretty safe bet, if we're betting.
Next we've got Ace performing Foxy Lady back in 1994 in New York. NOTE: If you're ever doing KISS trivia and are asked what instrument Ace Frehley helped set up for the Jimi Hendrix Experience, it's the drums.
Frehley's classic "Hendrix" story goes something like this: Ace snuck backstage at "a peace concert at Randall's Island"* and tried to blend in with the roadies. He blended in just fine, and was asked to help set up the show (the drum set, specifically) – no big deal. The concert was almost certainly "Randall's Island Festival" 1970, billed then as the "New York Pop Festival" with one Jimi Hendrix set to play on day 1 with bands like Grand Funk Railroad, Steppenwolf, and Jethro Tull.
You'll also want to see the following video – it is very strange. This video was just released this week for the Ace Frehley song "Mission to Mars". This song is off Frehley's most recent album "Spaceman" (which was released in October of 2018.)
Frehley's band's toured a bit earlier this year, and will continue touring from June 28th, 2019 onward through November. There'll likely be more dates added before the end of the year. Hit up the official, albeit extremely old-school Web 1.0-style webpage Ace Frehley dot com for tour dates and locations.
KISS is also on their END OF THE ROAD tour, almost every day from this point through the end of the year – and, again, there's no knowing when that tour will end, if ever! The album "Ace Frehley: Origins Vol. 2" will likely be released by the end of the year 2019.