Aava Mobile's MeeGo Moorestown prototype gets real-world outing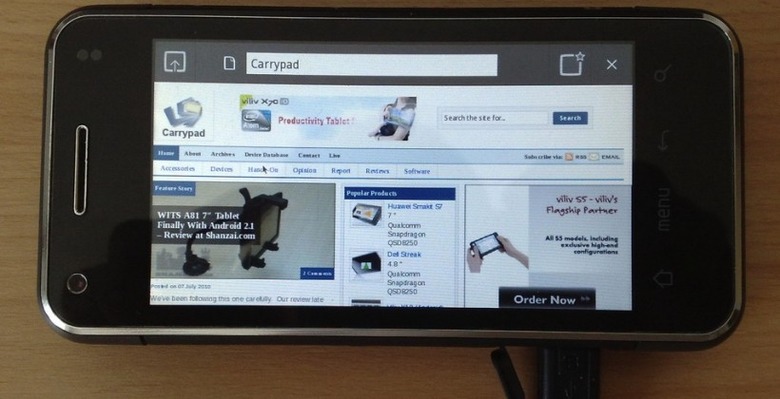 It's been a while since we played with Aava Mobile's Moorestown-based smartphone prototype – all the way back at Mobile World Congress in February, actually – but the latest version has just dropped over at Carrypad.  Based on Intel's Z6xx series of next-gen processors, the Aava handset is running MeeGo with an early, alpha-release UI.
As the image above shows, the WiFi and browser at least are working, but there'll likely be plenty of places where the lines aren't quite joined up.  Steve "Chippy" Paine from Carrypad has the prototype for 48hrs, and is promising as much detail as he can pull out from it in that time.
The hardware itself, meanwhile, wraps a considerable touchscreen, WiFi and 3G, along with the usual sensors – GPS, accelerometer, digital compass – and both front and rear facing cameras around the Moorestown core.  Intel reckon the CPU has dual personalities, capable of playing at being a low-power, frugal smartphone chip at one moment and then a powerful cruncher the next when you don't mind sacrificing battery life in the name of getting heavy-duty work done.