Aaron Paul teases his role as Han Solo [UPDATE: Jawa]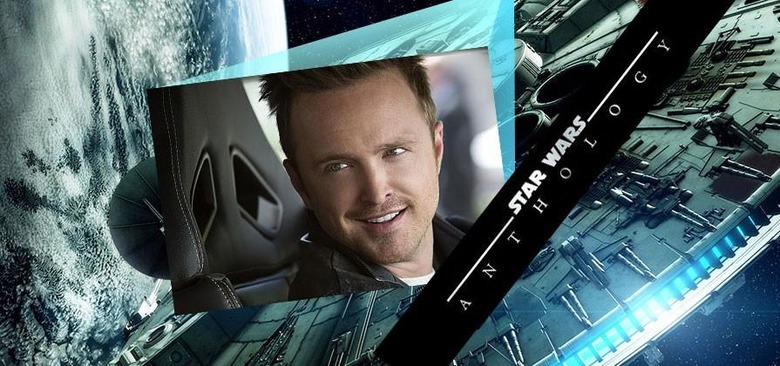 Jesse Pinkman may have let the cat out of the bag – sort of – again. This evening the actor best known for his role on the TV series mega-hit Breaking Bad sent out a bit of a convoluted set of messages that, together, point toward him being cast as Han Solo in the upcoming Star Wars Anthology film. Approximately 30 minutes before the article you're reading now is set to be published, Paul released an Tweet of an Instagram of a screenshot. This screenshot was of the official Star Wars Twitter handle having just followed him. He attached the words: "My dreams are coming true."
Of course this could all just be hogwash. The Star Wars Twitter account doesn't ONLY follow Star Wars actors. It also follows around 360+ other Lucasfilm employees, Disney brands, and celebrities that just happen to have a big love for the story from A Long Time Ago in a Galaxy Far, Far Away.
Aaron Paul isn't the sort of person to shy away from speaking about roles he's been cast in – but then again, being cast for a Star Wars film isn't just any standard project. If he is being cast as Han Solo, it'd be big enough news to be released by Lucasfilm and Disney on its own. They'd need to say who'll be playing Chewbacca, too – or at least Lando.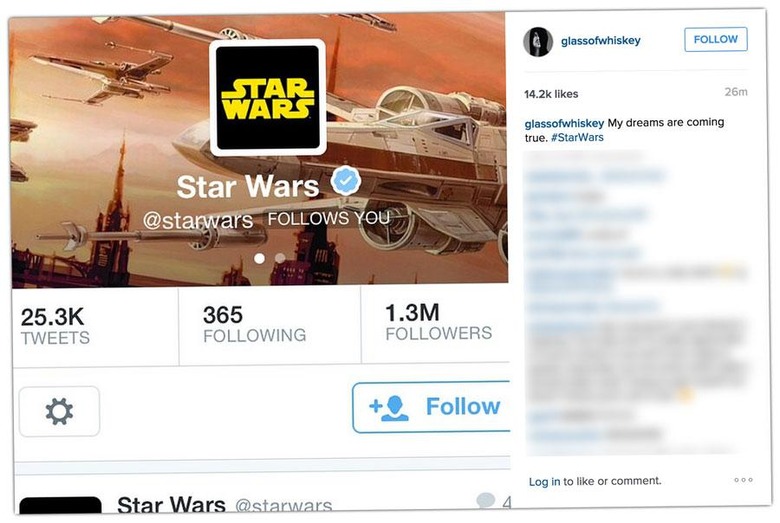 Earlier today – and not by coincidence, we think – StarWars.com announced that they'd officially attached a couple of directors and screenwriters to the Star Wars Anthology Han Solo project. This big an announcement, then following one of the only actors rumored to be attached to the film as the lead actor – that's pretty strong an indicator of one, then the other.
The people behind the hype machine at Lucasfilm are masters of their game. It's more difficult at this moment to believe this WASN'T all on purpose.
Stay tuned to our Star Wars tag portal for more information on the future of the Star Wars universe!
UPDATE: Apparently Paul isn't playing Solo, he'll be playing a sexy jawa.