AarLogic C10/3 tiny Linux PC with GPS/GPRS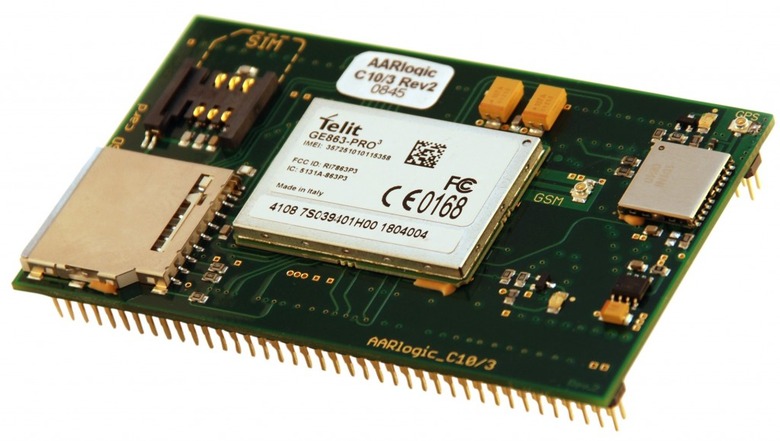 Super-compact Linux computers will have to step up their game, with the launch of the Round Solutions AarLogic C10/3.  Not only does the 104mm x 63mm board have dual ARM processors but a complete communications module with quadband GPRS and SiRF3 GPS.
One of the ARM processors handles GSM connectivity, while the other is left free for running apps under the AarLogic C10/3's embedded Linux OS.  Storage is via an onboard SD card slot, plus there are interfaces for USB, RS232 serial and ethernet. 
It's also capable of being hooked up to keyboards, digital cameras, WLAN and Bluetooth modules.  Best of all it's commercially available now, priced at €192 ($256).
[via Red Ferret Journal]