A6 chip introduced for iPhone 5 with fastest-ever performance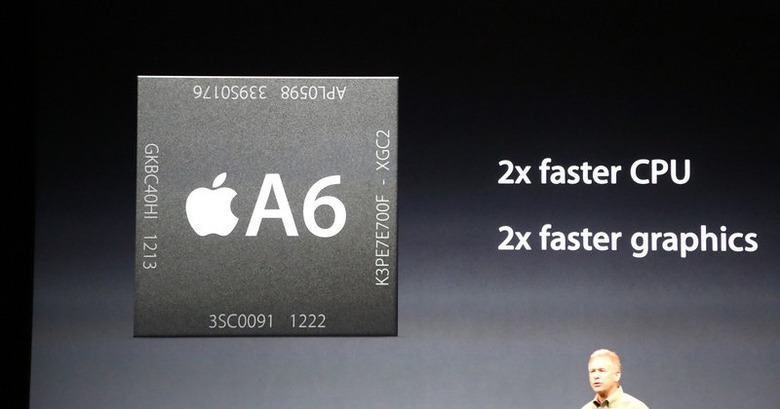 Apple has introduced the A6 chip for their next-generation iPhone 5 hardware this afternoon at the event which also showed off several more impressive bits of hardware and software enhancements. The iPhone 5's A6 chip has been touted as having 2x faster CPU performance than the previous chip and brings on 2x the graphics performance as well. This chip has been shown as bringing on launches of apps at nearly 2x the speed as the previous iPhone on the whole.
With a launch of your Pages app, you'll be going 2.1x the speed, with an opening of a Keynote app, 1.7x the speed. This device's chip is also tuned to bring on the best gaming experience the iPhone has ever seen, EA coming to the stage this week to show off its graphics prowess. EA's Rob Murray showed off Real Racing 3 with "full console quality" and "for the first time, rear view mirrors!"
Have a peek at our liveblog of this event at live.slashgear.com for all your Apple iPhone 5 needs!