A Week With WOODCHUCK Custom Wood Cases: HTC One, iPhone 5, iPad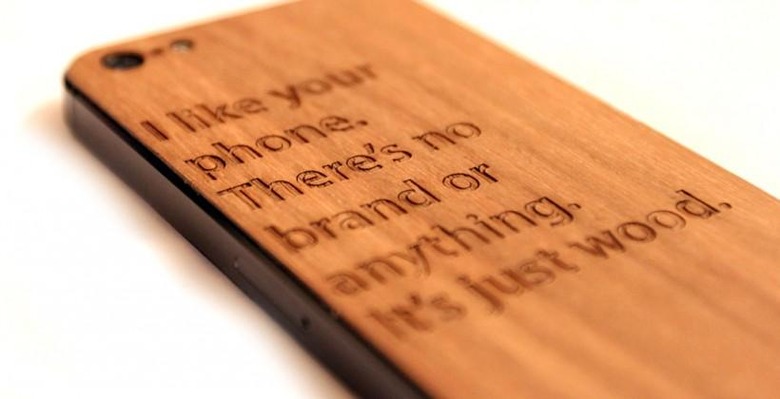 Over the past several weeks we've gone through a surprisingly simple process with the folks at WOODCHUCK with some premium customized wooden bits for some of our favorite devices. What you're going to see here is a set of three cases from WOODCHUCK from their "Customize Your Case" series of wood designs.
While the lot of these planks of wood are part of a customizable "case" series, you'll actually find that they're much closer to "skins". In the WOODCHUCK collection they're called skins individually, and they're available in a number of different kinds of timber.
Current Customizable wood choices from WOODCHUCK:

• Birch

• Mahogany

• Walnut
These skins are customized to the user's specifications, working with just about as open-ended a submission process as we've ever seen in one of these situations. The team behind these customized cases clearly understands how to manage files and customers requesting even the strangest design specifications. Every little detail we requested in each case – placement, spacing, you name it – was followed to the best of their abilities.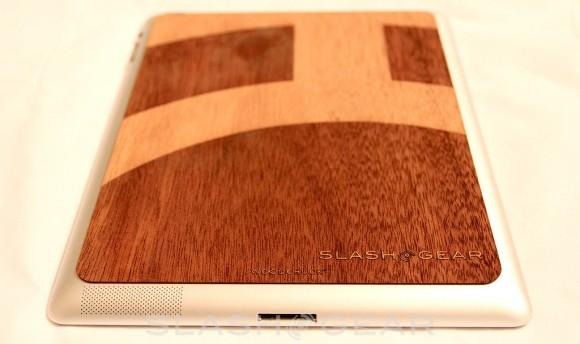 WOODCHUCK operates out of Minnesota, where they take great care to create not only customized skins like these, but a variety of oddities in ebony, walnut, teak, mahogany, and birch. They're creating products that fit to mobile phones, laptops, tablets, headphones and other accessories too.
The full lot of products is made with a unique 3M adhesive – also made in Minnesota – which adheres to the back and/or front of your device with great strength. The all important question – how easy these skins are to place – is inextricably tied with how re-stickable the adhesive is.
You'll get more than one chance to stick, but don't press your luck. Lifting the skin up – no matter the device – isn't easy, and you'll be having an anxiety-filled time if you're worried about wrecking the wood – but heed this: the wood is strong.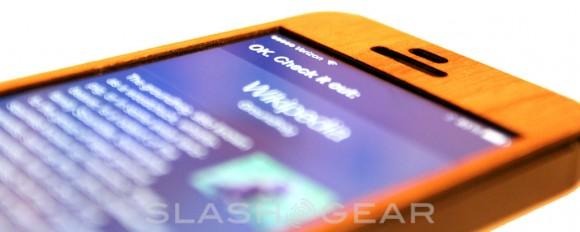 We hit the iPhone 5 front and back on the nose the first time, but had to re-place the iPad backing a couple times and the HTC One backing around 5 times (picky, picky!) While the HTC One wood seemed to produce bubbles and/or waves, it was all an illusion. The skin settles down with great accuracy.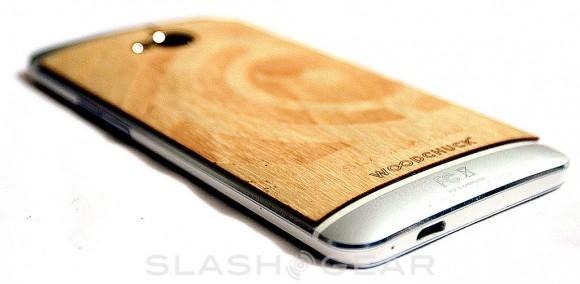 Even the corners – which at first seemed like they'd be bent upward due to our continuous picking and re-placing – were firmly placed after a day of normal use. Now after well over a week's use of all three devices with their WOODCHUCK skins on, we couldn't ask for a better wood skin option – that's including the much easier to make non-customized skins.
The detailing in these custom cuts speaks for itself. Down to the tiniest point, these designs are accurate as we could ever ask for.
In the end, the only thing we wish we had was a full covering option – while WOODCHUCK has begun making customizable cases rather than just skins, they've only just started. It's immediately time to ramp up.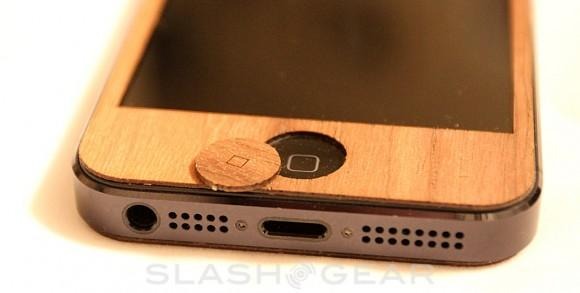 This whole collection can be had through WOODCHUCK's website – prices from $19.99 (for a Galaxy S4) to $49.99 USD (for a MacBook Pro) will await you. Have a peek at their Fall 2013 Lookbook for fashion tips to go along with the set.